Discover Kangaroo River within Kangaroo Valley, with only a short two-hour drive from Sydney. Leave your city cares and worries behind and embrace a slower pace of life with idyllic cottages, artisanal cheese, and restaurants. 
Where is Kangaroo River?
About Kangaroo River – Kangaroo Valley – NSW:
Length: 47 km
Source: Bells Hills, Illawarra escarpment
Mouth: Shoalhaven River
Country: Australia
Mouth elevation: 56
Bridges: Hampden Bridge
While many travel to Kangaroo Valley to explore the town's heritage buildings and numerous national parks, the Kangaroo River is a standout attraction. The perennial river flows from the Shoalhaven catchment in the Budderoo National Park, flowing northwest where it crosses the western escarpment of the Budderoo Plateau.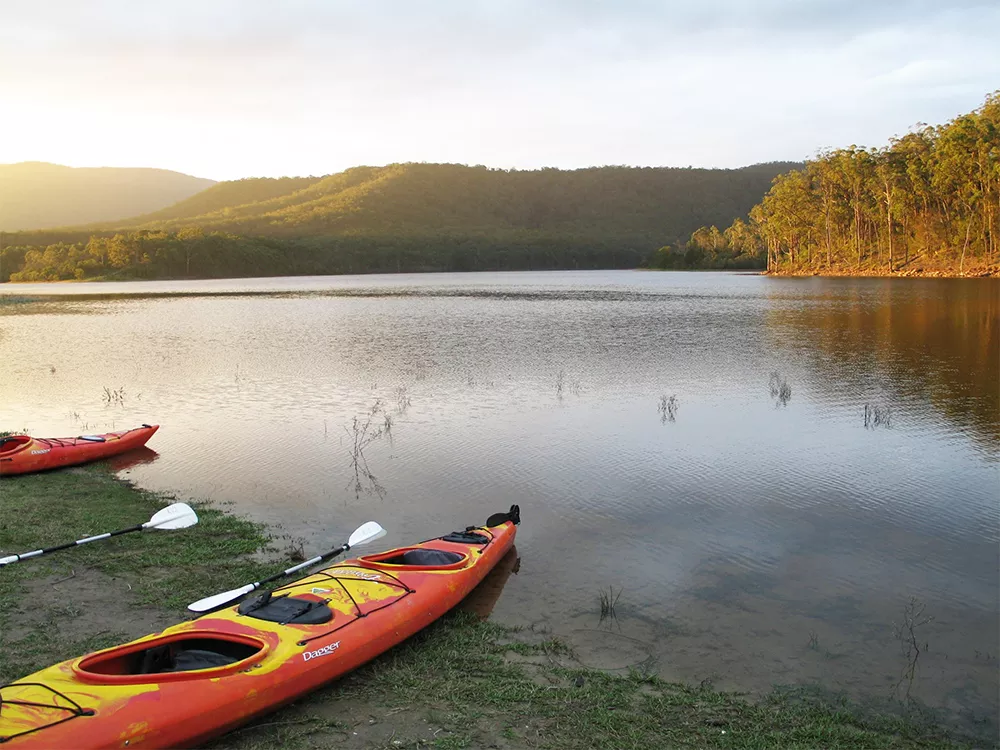 The beautiful of Kangaroo Valley River
The Kangaroo River flows across two national parks and a total of 47 kilometers or 29 miles. You can catch the river's end along the upper kangaroo river road as it meets Lake Yarrunga and the Tallowa Dam.
How To Get To Kangaroo River
As the Kangaroo Valley River flows across two different national parks and almost covers 30 miles, you have several ways to access the river and various activities.
The origin of Kangaroo River is located in Budderoo National Park, specifically at Carrington Falls. Budderoo National Park is open daily from 7 am to 7 pm. It also offers picnic areas and several lookout points for a breathtaking aerial view. To meet the Kangaroo River at its final point of Bendeela Recreation Area, plan a family BBQ on the Lake campgrounds or keep reading to learn about kayaking and swimming activities!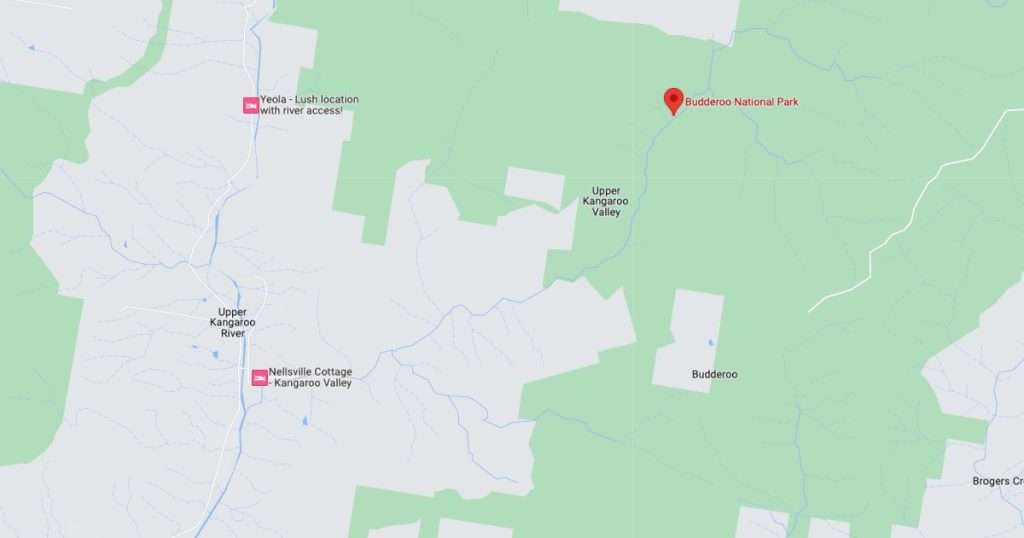 When Is The Best Time To Visit Kangaroo River?
Kangaroo Valley weather experiences all four seasons, and each one can impact your choice of activities. From cozy cottage retreats to smoldering hot summer days with refreshing swims — it's easy to find the perfect time for a weekend getaway or family vacation.
The highest point of tourist traffic occurs from December to March in the summer months. Temperatures can reach highs of 26°C, but be prepared for muggy heat and pack a lot of sunscreen. You'll find many other travelers exploring the same trails and sights with you, and the entire valley flows with vibrant energy.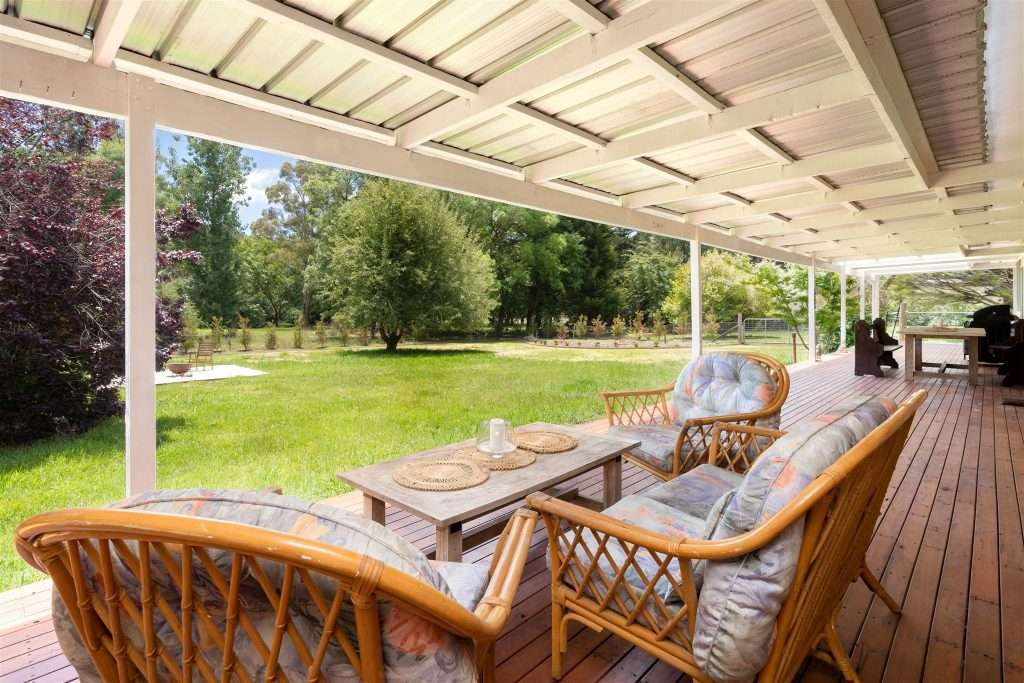 Visit Kangaroo Valley at any time
From June to August, Kangaroo Valley periodically receives a light dusting of snow and temperatures range from 6°C to 12°C. Visiting parks or driving through the valley may be prohibited due to safety precautions. 
Explore spring and autumn dates for a quieter time to visit the Kangaroo River. Temperatures are consistent from 16°C to 22°C, and Kangaroo Valley has many festivals and opportunities to take advantage of local produce and flavors.
Interesting Activities Available In Kangaroo Valley River
While the Kangaroo River and surrounding valley have limitless potential,  we suggest exploring nature with these fun activities!
Kayaking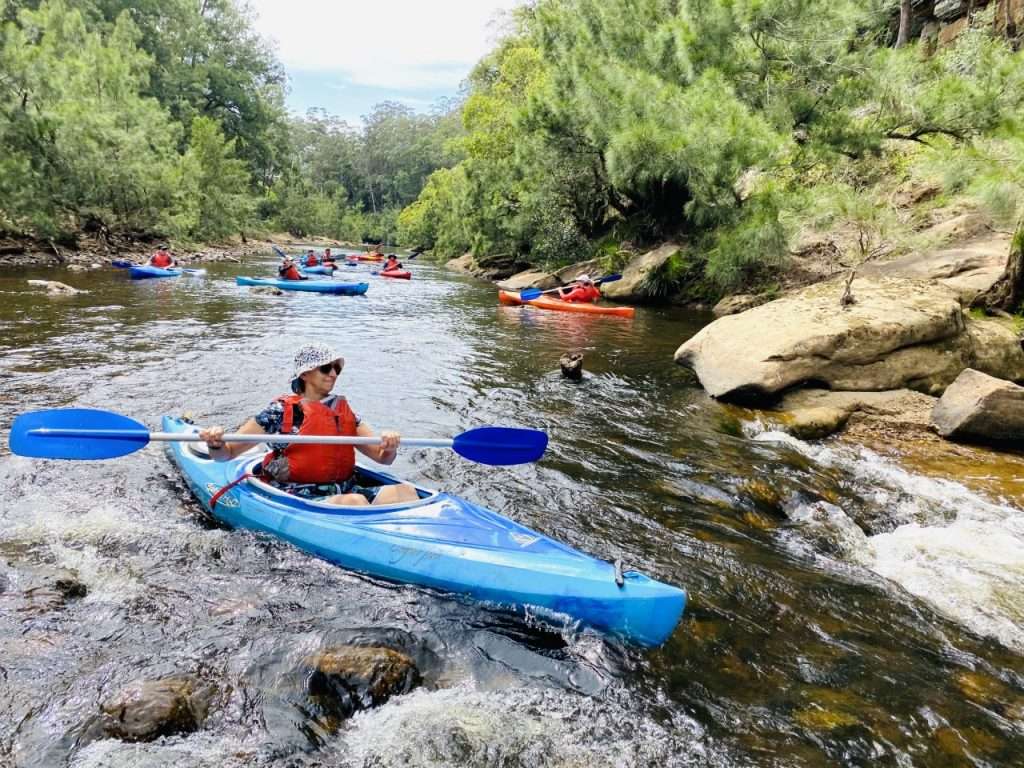 Kayaking on Kangaroo River
Choose to rent or allow Kangaroo Valley Escapes to book you a half-day or full-day experience of kayaking Kangaroo Valley River. Partnering with local businesses and tour guides, you'll get a one-of-a-kind experience spending the day along the current and pulse of nature. Find out more about canoeing And kayaking guide in Kangaroo Valley before you go.
Swimming
Families and friends have countless options for a refreshing dip in Kangaroo Valley. From watering holes to rivers and lakes to dive into, you'll cool off quickly and continue with the joy of adventure. One experience on everyone's summer bucket list is spending an afternoon swimming under the historic Hampden suspension bridge.
Scale down to the river bed and enjoy a refreshing soak surrounded by family and friends. The water will come to chest and shoulder height, and children should not be left unattended.
Hiking Trails Along Kangaroo River
Located within Morton National Park, walk along the majestic Kangaroo River on a maintained 3.5 km hiking trail. This hike begins at Kangaroo River's tail end but wraps hikers around to witness its powerful and steady current. Also, an excellent bird-watching location, the hike will be peppered with sweet musical notes of waterbirds, gang-gang cockatoos, and little lorikeets.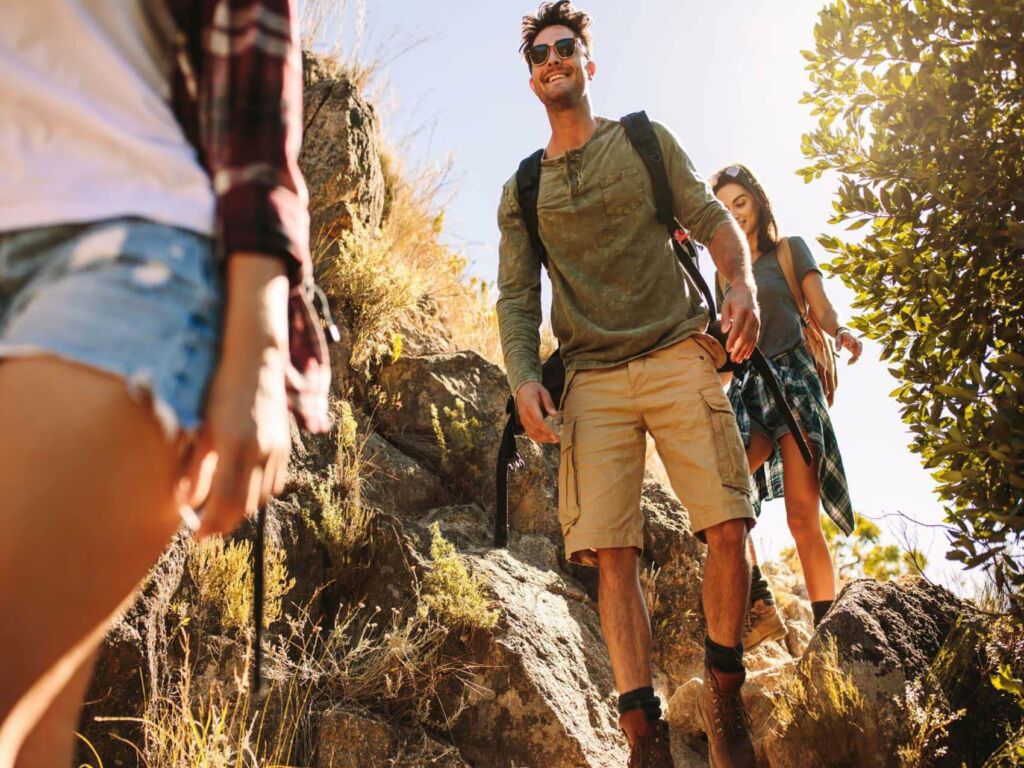 This trail is considered a grade 4 experience, and proper footwear, hats, and sunscreen are encouraged. Along the route will also be designated fishing and swimming locations, perfect for an afternoon picnic. 
Paddle & Portage Canoes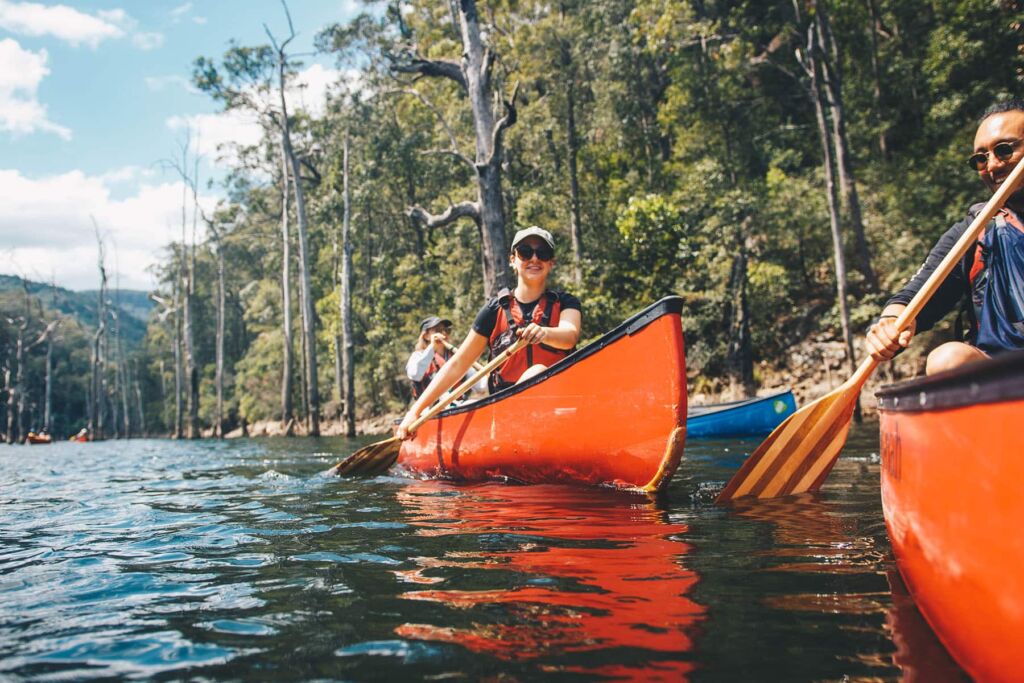 Canoeing on Kangaroo River
Whether you are learning to canoe or a seasoned professional, Kangaroo Valley Escapes partners with Paddle & Portage Canoe to provide an unforgettable experience. Paddle & Portage Canoes are trying to connect Australians with canoe culture. With their sister company Valley Outdoors, they plan half or full-day tours that include hiking or abseiling. Paddle & Portage is the best company to ignite a passion for the outdoors or rekindle a love for nature. Kangaroo Valley Escapes is available to provide more information on booking this experience and immersing your holiday on the Kangaroo River. 
See more: Best things to do in Kangaroo Valley
How To Book Accommodation Near Kangaroo River
Kangaroo Valley Escapes provides luxurious accommodation for a diverse range of groups. Our properties can fit couples to full family reunions and offer a range of properties to explore nature or keep behind glass windows. From pools to easily hike trails to rivers and lakes, we recommend two standout properties close to Kangaroo River. 
KV Cottage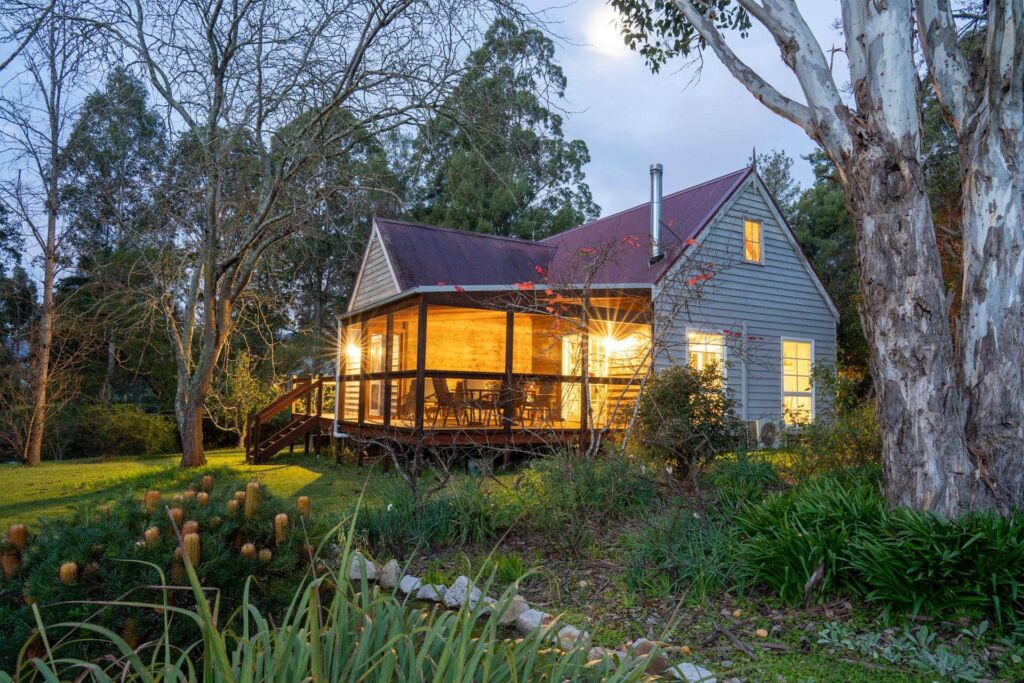 Amazing view of KV Cottage
KV Cottage is the perfect spot for a romantic getaway for two, this cozy cottage in Kangaroo Valley has a full kitchen plus a claw-foot bathtub to unwind after a busy day exploring the trails. Also situated a quick walk from town, dining in style is only a few steps away. 
Kangaroo River Hideaway
Kangaroo River Hideaway
Kangaroo River Hideaway was built by legendary architect Paul Pholeros, this four-bedroom home is perfect for couples, families, and friends to unwind after exploring nature. Appropriately named the hideaway, you'll leave your stress at the door and sink into comfortable furniture while staring out at the escarpment. 
Kangaroo Valley Escapes offers a diverse range of accommodations and unique experiences that highlight the natural beauty of New South Wales, Australia. Learn how to trek, kayak, and swim the wondrous waterway, and quench your thirst for adventure with Kangaroo River's limitless potential.