Nestled in the Shoalhaven Region in New South Wales is Kangaroo Valley, a land of abundant natural beauty and culinary treasures. Throughout the year, four seasons grace the landscape and a wide variety of local produce flourishes.
From the fine wines and artisanal craft ales to the Kangaroo Valley Olives, this historic valley is home to various locally sourced delights. If you are visiting this part of NSW and would love to enjoy freshly sourced Kangaroo Valley local produce, you are in for a great treat! Below is a quick overview of what to expect from the valley.
Farm to Table in the Kangaroo Valley
In Kangaroo Valley, the concept of 'farm-to-table' isn't just a trend; it's a way of life. Here, the food journey from the farm to the table is a cherished tradition. Below are the many ways you can find fresh produce in Kangaroo Valley.
The Farmers Market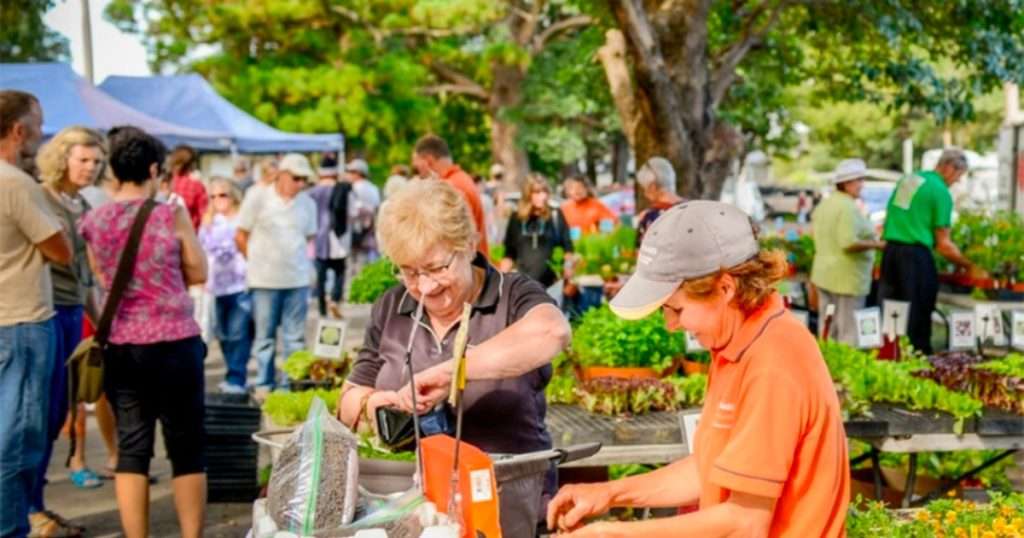 The Kangaroo Valley Farmers Market, held every second Sunday from 9 am to 1 pm, is a monthly event popular among locals and visitors. The market is a gathering place for local growers and makers looking to sell their freshly-produced and local products. When staying in or near Kangaroo Valley, this local market is a must-visit. You will always find great produce you won't find anywhere in the valley.
Address: 165 Moss Vale Rd, Kangaroo Valley NSW 2577, Australia
The Valley's General Store and Newsagent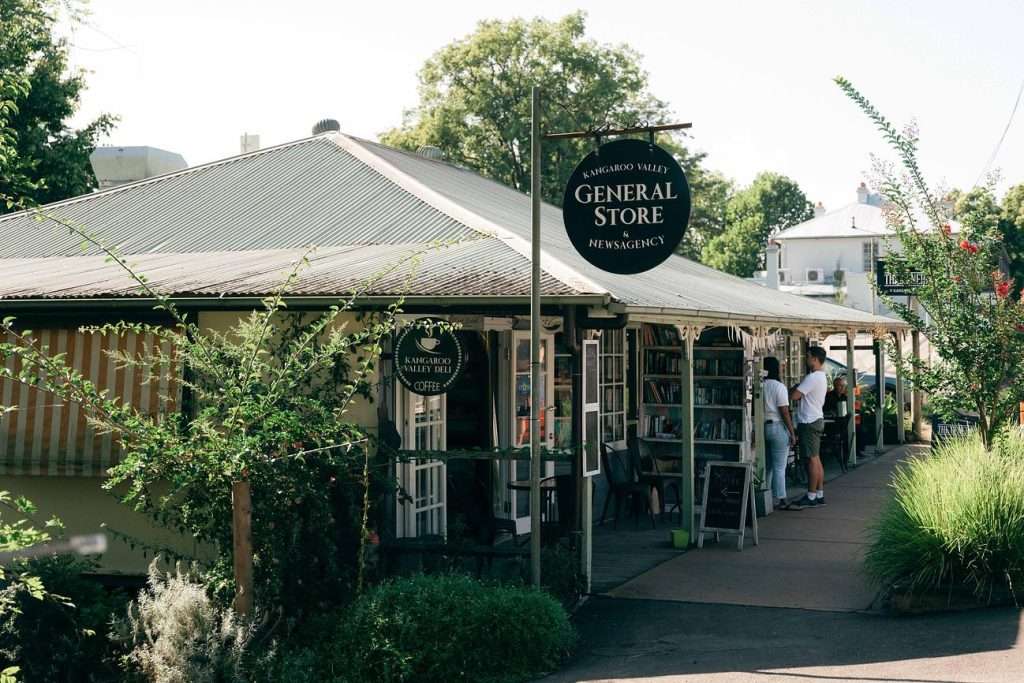 The Kangaroo Valley General Store and Newsagent is your go-to shop for everything essential. If you wake up craving a healthy bite or if you need some groceries, this store has it all. From farm-fresh Kangaroo Valley local produce to locally crafted meals, every item sold in this store speaks to the organic goodness of this valley. Browse through newspapers magazines, or even snag a DVD for a night in.
Address: 151 Moss Vale Rd, Kangaroo Valley NSW 2577, Australia
The Valley Olives
One of the local produce that flourishes in the fertile escapements is the Kangaroo Valley Olives. With the utmost dedication, local growers pour heart and soul into their craft, cultivating olives that embody the region's essence.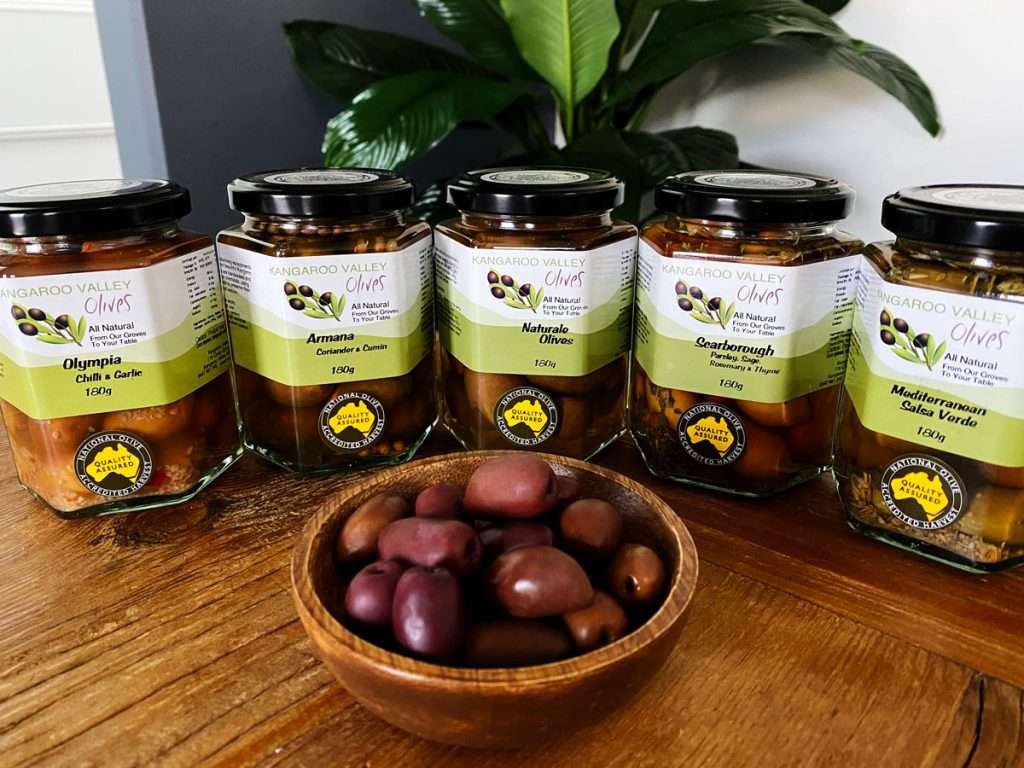 source: kangaroovalleyolives.com.au
Each olive is handpicked with care and undergoes a natural and traditional transformation that preserves its original flavours. From the rich table olives to the exquisite extra virgin oils, Kangaroo Valley's olives offer a taste of artisanal finesse that reflects the passion of its producers. What's even better is that visitors can arrange private tours, where they can explore the history and incredible story behind these remarkable fruits.
Address: 110 Cedar Springs Rd, Kangaroo Valley NSW 2577, Australia
The Artisanal Cheese in Kangaroo Valley
Kangaroo Valley is famous for milk production and cheese making. The cheese-making culture has been practiced in the region for more than a century, so it's not surprising that this is something visitors and locals cannot have enough of. Here's what you'll also enjoy in Kangaroo Valley.
Gourmet Hampers
With the Kangaroo Valley Gourmet Hampers, you get to enjoy a taste of the region's culinary treasures. Whether you prefer a breakfast spread, a cheese platter, or a BBQ meat pack, you'll get any of these delivered to your accommodation at your preferred time. What makes it even more special? It's all crafted with pride using the finest Kangaroo Valley local produce.
Robertson Cheese Factory
Popularly known as the green heart of the Southern Highlands, the Roberson Cheese Factory is a timeless charm that offers many culinary treats. When you visit this factory, start your journey at Mumma's Country Kitchen Café and Dairy Store, where hearty meals and coffee meet gelato delights.
For those with a sweet tooth, "Bliss in a Box" offers a confectionery wonderland perfect for gifting. You can also explore the Country Emporium's Cool Room for diverse goodies, from books and toys to jewellery and clothing. Another area to visit is the Petals and Paddocks, a florist and nursery that invites you to discover bespoke flower arrangements and a wide range of unique gifts.
Address: 107 Hoddle St, Robertson NSW 2577, Australia
Valley Cheesemakers
(source: valleycheesemaker.com.au)
This is home to the Valley Cheesemakers Workshop that awaits the curious locals and visitors. Here, cheese lovers of all levels can roll up their sleeves and learn the art of cheese making, from creamy Brie to savoury Haloumi and even the bold flavours of Blue and Smoked Caerphilly. These hands-on sessions offer more than just knowledge; they provide a cheese-making adventure to remember. Engage with fellow enthusiasts, dive into community group activities, and leave with your delicious creation.
Book Your Stay and Explore Kangaroo Valley Food Culture Today
As you enjoy the diverse flavours of Kangaroo Valley's food culture, don't miss the chance to experience all that this region has to offer. Book your stay at any of our Kangaroo Valley accommodations for that peace of mind as you explore the area and all its local produce and culinary delights. Whether it's a cozy cottage or a luxurious escape, our accommodations in Kangaroo Valley cater to all tastes.