Kangaroo Valley, located in New South Wales, Australia, has an ambient and serene environment perfect for outdoor activities, the main one being fishing. Whether you are learning how to fish or are an expert, finding the right spot is one of the critical factors to having a memorable fishing experience.
And while several factors affect the availability of fish, being in the right place at the right time dramatically increases your chances of success. Before fishing in Kangaroo Valley, you'll need to purchase a recreational fishing license. There's also a fishing license exemption for NSW fresh and saltwater fishing, but you'll need a document proving your eligibility for this exemption. For instance, if you are under 18, Aboriginal, or fishing in a private dam, you may be eligible for a fishing license. You can apply for a NSW recreational fishing license online.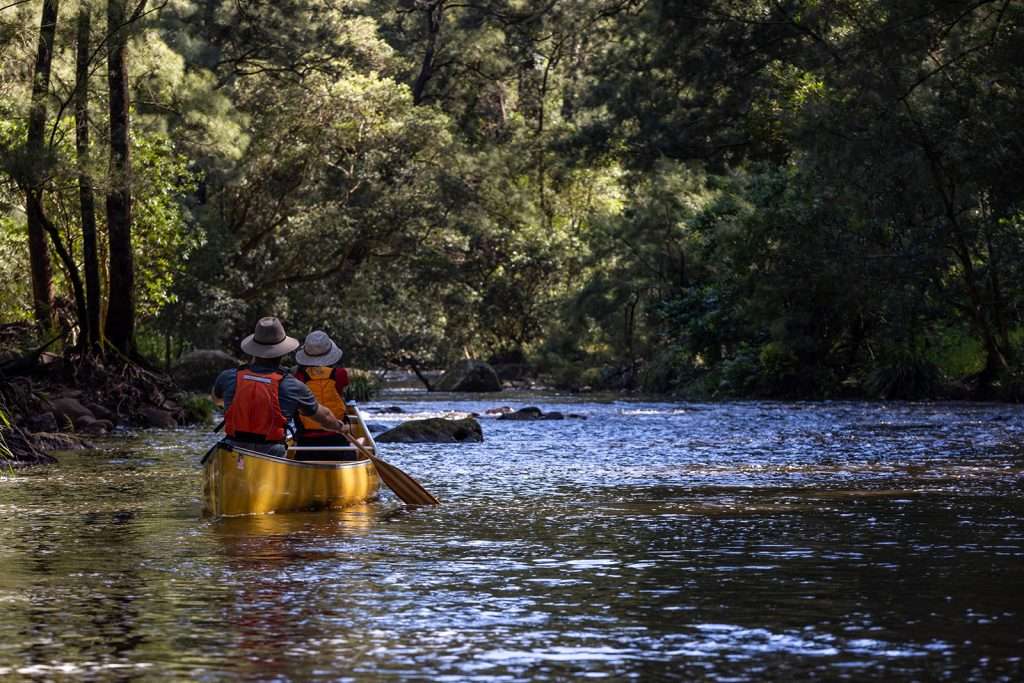 Where to Go Nature Fishing in Kangaroo Valley
Before you go fishing in Kangaroo Valley, you need to know where to fish and what to expect. Depending on the type of fish you want to catch, you want to review the various Kangaroo Valley fishing spots and pick those that meet your fishing needs. Here's a quick overview of the most popular Kangaroo Valley fishing spots:
Tallowa Dam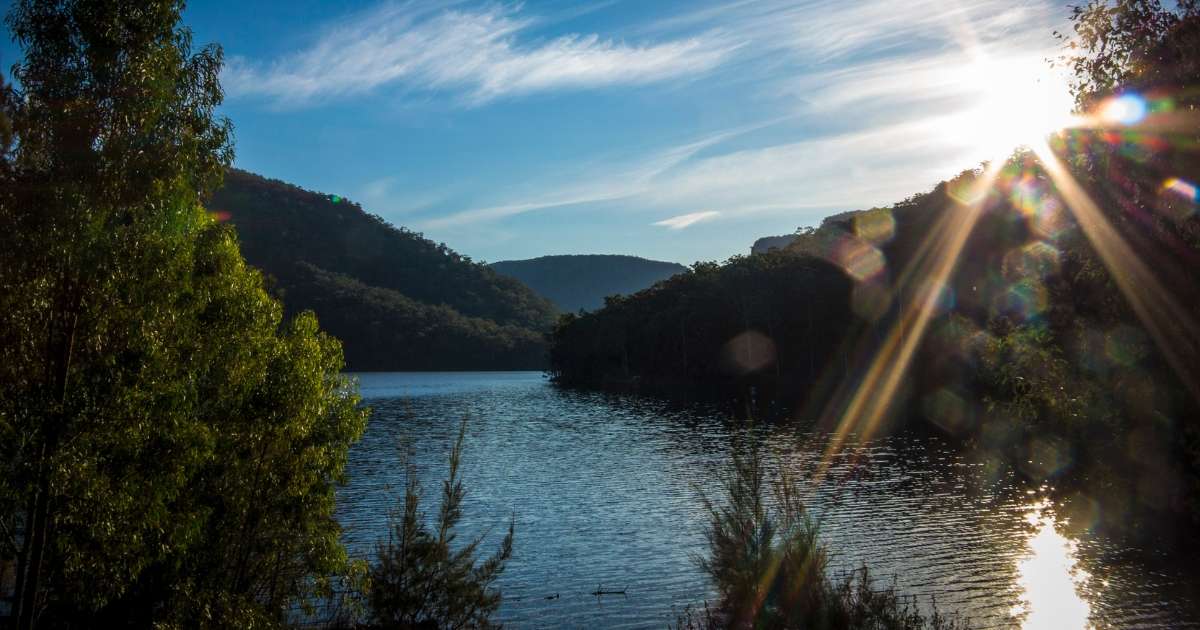 Tallowa Dam remains a fishing paradise for most people thanks to its tranquil waters and diverse fish population. The dam is often stocked with various fish species, such as Australian bass and trout, providing the perfect chance of a good catch. The surrounding beautiful hills make the dam attractive. So, whether you want to fish from the banks or by boat, you will most likely enjoy the experience.
Lake Yarrunga
Lake Yarrunga is located downstream on the east side of Tallowa Dam, and you can access it only via a canoe or kayak. This lake offers the perfect escape environment for anyone who wants to recharge from a busy lifestyle. It has vast species of fish all year round. During summer, fish come closer to the surface, making fishing easier and ideal for newbies. You will, however, need to strategize your techniques during colder months as the fish hide in the deeper waters.
Blackmans Falls
This waterfall is located on Barrengarry Creek in the Illawarra regions of NSW and Southern Highlands. If you are looking for freshwater fish spots, Blackmans Falls should be your first stop. At the base of this waterfall are fish species such as Murray Cod, Australia Smelt, Coal grunter and more. Blackmans Falls is one of the unexplored Kangaroo Valley fishing spots that could be your favourite.
Nugents Creek
Within the wider New South Wales is Nugent Creek, a fishing spot near Kangaroo Valley popular among fishing enthusiasts. Whether you are a seasoned angler or an amateur, this spot has something for everyone. Most fish caught near Nugents Creek are freshwater species typical to Australia and commonly found in streams. They include golden perch, barramundi, and Australian bass.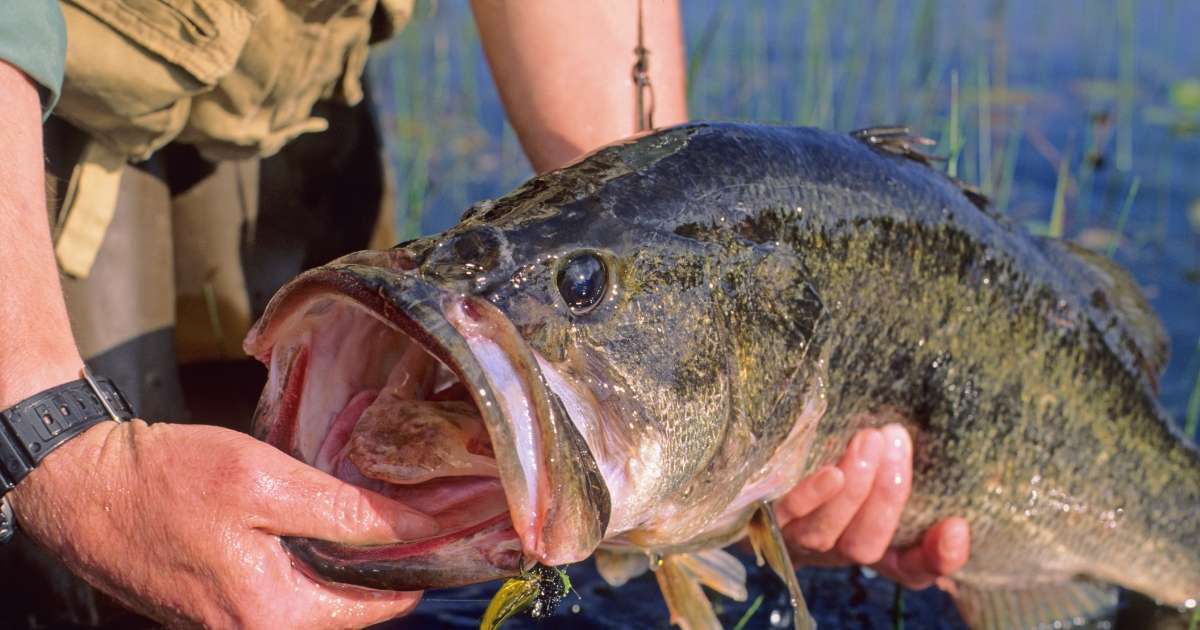 Bundanoon Creek
Bundanoon Creek is a common fishing, hiking and camping site that offers a lot for the everyday nature enthusiast. This is one of the Kangaroo Valley fishing spots that combine bushwalking, canoeing and fishing in one serene and adventurous spot. Fish caught along the Bundanoon Creek include Australian bass and bidyan perch. Bundanoon Creek is also a popular carp fishing spot common among recreational fishermen.
Gerringong Creek
This creek is located in Kangaroo Valley, New South Wales and is one of the freshwater fishing streams in the region. Unlike most Kangaroo Valley fishing spots, this creek hosts some of the not-so-common fish species, such as the dusky flathead, the eastern kelpfish, and the territorial Porae. Still, this creek is home to the Australian bass and other freshwater species.
Kangaroo River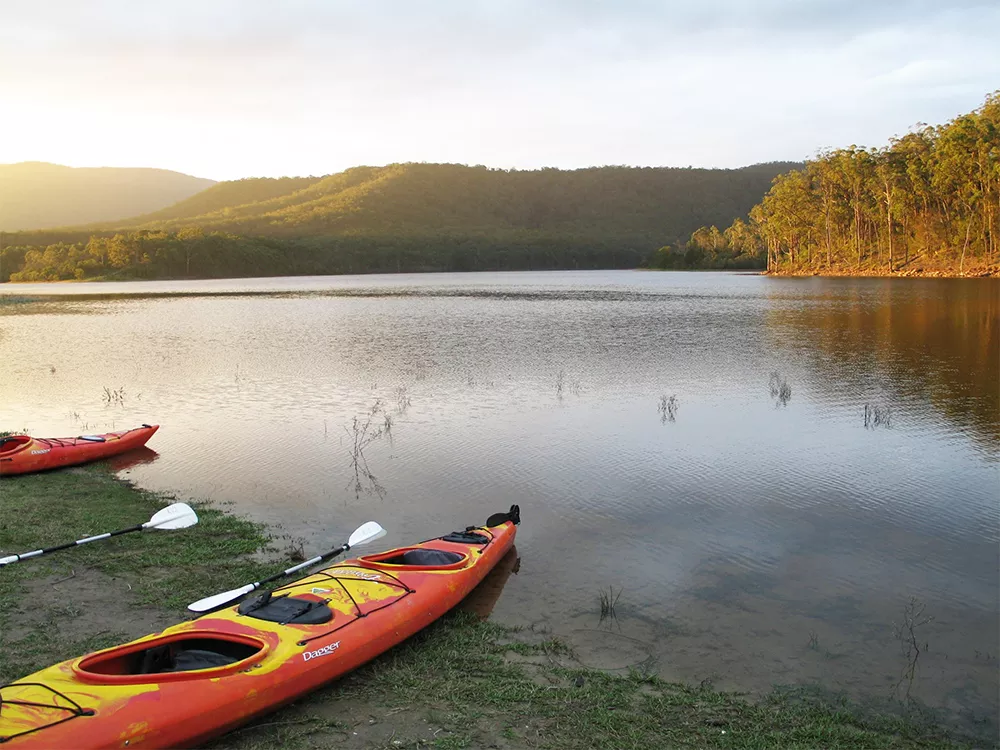 Kangaroo River is located in Kangaroo Valley and is one of the perennial streams that flows west before joining River Shoalhaven and emptying into Lake Yarrunga. The river rises in the Budderoo National Park and carries rich food for the awaiting bass, carp fish, and sea mullet. The river is not only popular among fishing troops but also bushwalkers, hikers, kayakers and campers. This river is a fisherman's paradise and is undoubtedly one of the most popular Kangaroo Valley fishing spots.
Campsite for Fishing Spots near Kangaroo Valley
If you are visiting Kangaroo Valley for a fishing expedition and want to spend quality and memorable time in nature, then you should find a campsite in Kangaroo Valley where you can stay after a long day of fishing. Not all the Kangaroo Valley fishing spots have camping grounds nearby, so you want to plan your fishing trip such that you are closer to the campsite as the day ends.
In other words, start your fishing expedition with those spots far away from the campsite. Here are the three best grounds available for you while fishing in the various sites near Kangaroo Valley:
Shoalhaven Zoo
This hidden gem is located in the South Coast region on the banks of the Shoalhaven River. It's set in serene bushland with some spectacular natural rock formations. This campsite provides family-friendly accommodation and is one of the most visited campgrounds in the area. Shoalhaven Zoo offers clean restrooms, fresh drinking water, spotless BBQ areas, reliable phone reception, campers' trailers, and fishing spots. The diverse animal species in the area also make the stay even better.
You can choose the powered or unpowered camping option depending on your camping needs. You can also come with your camping trailer, motorhome or caravan. Remember, dogs aren't permitted in this campground.
Gradys Riverside Retreat
Gradys Riverside Retreat is the perfect place for a weekend getaway to relax and take things slow. Located along the Shoalhaven River, it offers the best camping facilities, such as cozy cabins, caravans, and powered sites for convenience alongside other essential facilities. Nature lovers can enjoy fishing, walking trails, and interesting 4WD trails around the area.
It doesn't end here. Campfires are also allowed so you can stay outdoors during cold weather and enjoy the company of your family or friends. Besides the open fireplaces, camp kitchen and BBQ facilities, you'll enjoy laundry areas with washing machines and dryers, hot showers, flush toilets and baby change tables.
Bendeela Recreation Area
This is a popular camping and recreational area located just outside Kangaroo Valley. Its rustic and natural bushland creates a feel of nature. The campsite offers basic campsite facilities such as drinking water and bathrooms. And in the pursuit of preserving Mother Nature, the camp does not permit using charcoal, wood, or solid fuel barbecues. Therefore, you will need portable gas barbecues unless otherwise stated.
Fishing, canoeing, swimming, bushwalking, and non-powered boating are some activities you can enjoy while in this campground. That said, you must book in advance before you can camp at the Bendeela recreation area. You should also check for any news before planning your trip, as the site may be closed during specific times of the year due to flood risks.
See more: Things to do in Kangaroo Valley
It's Time to Go Fishing!
Kangaroo Valley offers a lot for the everyday fishing enthusiast who wants to explore nature and catch various fish species in a serene and picturesque environment. The Kangaroo Valley fishing spots highlighted above are all great. But if you are to choose one spot from the many options, you'll need to consider the distance from your campsite or hotel and the overall fishing experience. Feel free to contact us for guidance and advice.