Kangaroo Valley is a beloved destination among travelers. The area holds a unique and prominent place in the hearts of nature enthusiasts thanks to its natural beauty, rich cultural heritage, diverse outdoor activities, and commitment to sustainability.
If you are planning a camping trip to this area, there are several Kangaroo Valley camping grounds you can choose for your stay. In the sections below, we have explored these camping sites and the various outdoor activities you can partake in.
Nature camping Sites around Kangaroo Valley
Nature camping is one of those outdoor activities that offer you and your family or friends a chance to escape the demands of modern life and reconnect with the simplicity and beauty of the natural world.
At Kangaroo Valley, several nature camping sites offer a unique opportunity to immerse yourself in serene surroundings, breathtaking landscapes, and abundant wildlife in Kangaroo Valley. Below is a quick overview of the best Kangaroo Valley camping sites for nature lovers.
Bendeela Camping and Picnic Area
Located close to the Kangaroo Valley township is the Bendeela Recreation Area, a busy picnic area popular among locals, travelers, and hikers. If you love nature camping, this is the very spot where the Kangaroo River sets the scene for an unforgettable camping adventure.
While staying at this campground, you can participate in several outdoor activities, from fishing and kayaking to swimming and hiking in the nearby villages. This is also an ideal camping base, allowing you to explore nearby attractions such as Tallowa Dam, Fitzroy Falls, and Morton National Park.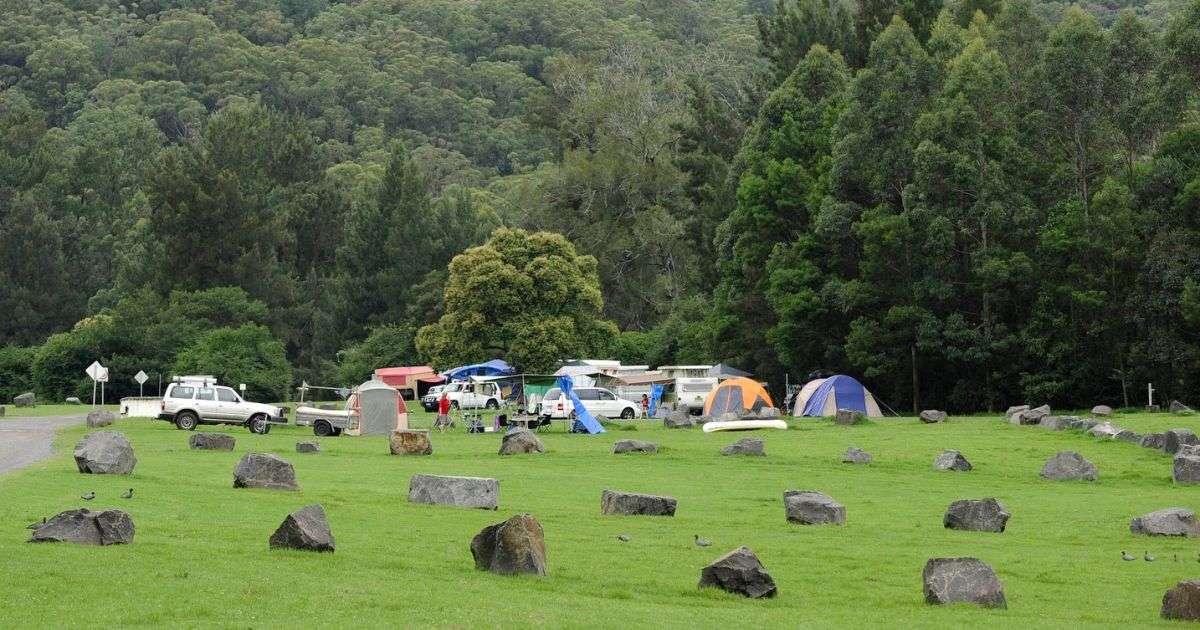 The camping fee at this spot is quite affordable and sometimes even free of charge. You can visit this camping ground any day of the week, but it's best to plan your camping in advance. You can reserve your spot two or three months in advance to avoid inconveniences. The Kangaroo Valley Bendeela camping ground isn't only designed for nature campers. The area welcomes day visitors as well, especially kayak lovers. Several kayak hire companies have set up bases in the area, with some offering pick-up and drop-off services.
Lake Yarrunga and Tallowa Dam Camping
For a camping adventure that combines kayaking and nature exploration, prepare to paddle deep into Morton National Park and immerse yourself in the natural beauty and abundant wildlife that awaits. On one side lies the Shoalhaven River, and on the other, the Kangaroo River, both oozing life and offering up to eight beautiful campsites in each direction.
If you're heading towards the Kangaroo River, Bee Hive Point and Acacia Flat are the sought-after campsites. Fossickers Flat, Monarch, and Throne Flat campgrounds are among the popular options on the Shoalhaven River wing. Some campgrounds provide toilet facilities, but you must bring all the other supplies along. And the best part is that there are no camp fees, except for a small booking fee when reserving your spot.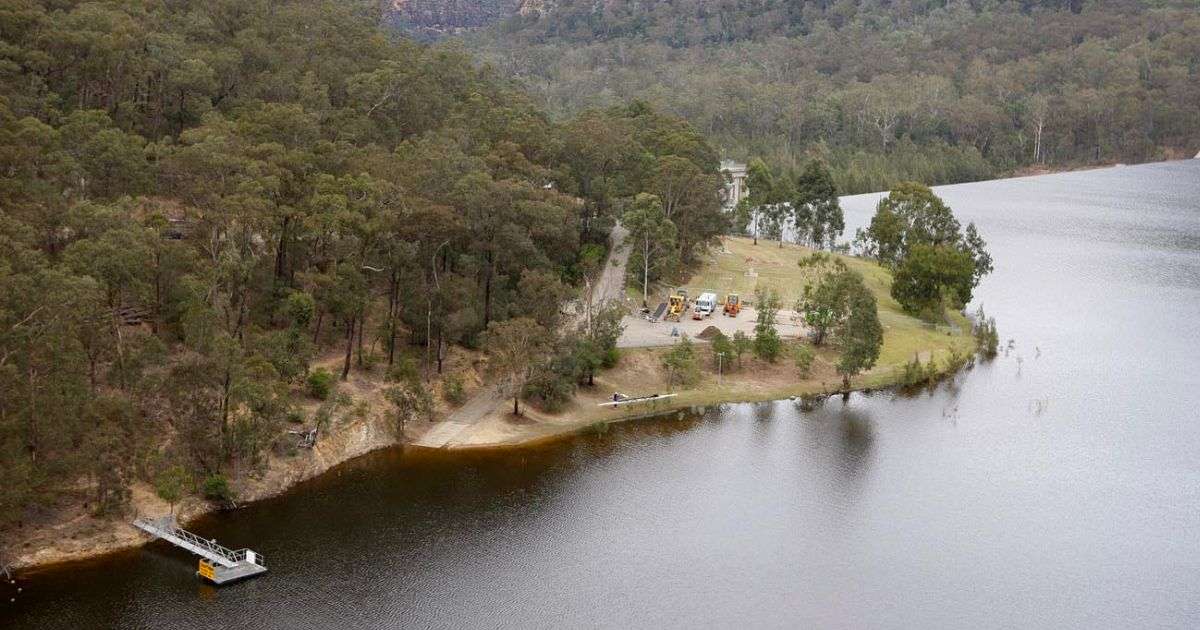 Lake Yarrunga and Tallowa Dam campsites offer more than just a camping experience. Even if you don't bring the camping gear along, take a moment to visit the picnic area and pose for a picture as you marvel at the impressive nature.
Carrington Falls campground
This campground is located within the Budderoo National Park and offers some of the best views of nature and an opportunity to enjoy a calm and serene environment. Entry to the national park is free, but there's a small camping fee. Prepare to explore the area on foot as you enjoy the awe-inspiring views of Carrington Falls. Witness the heavy cascade of water as it plunges into the depths below, creating a unique and majestic spectacle.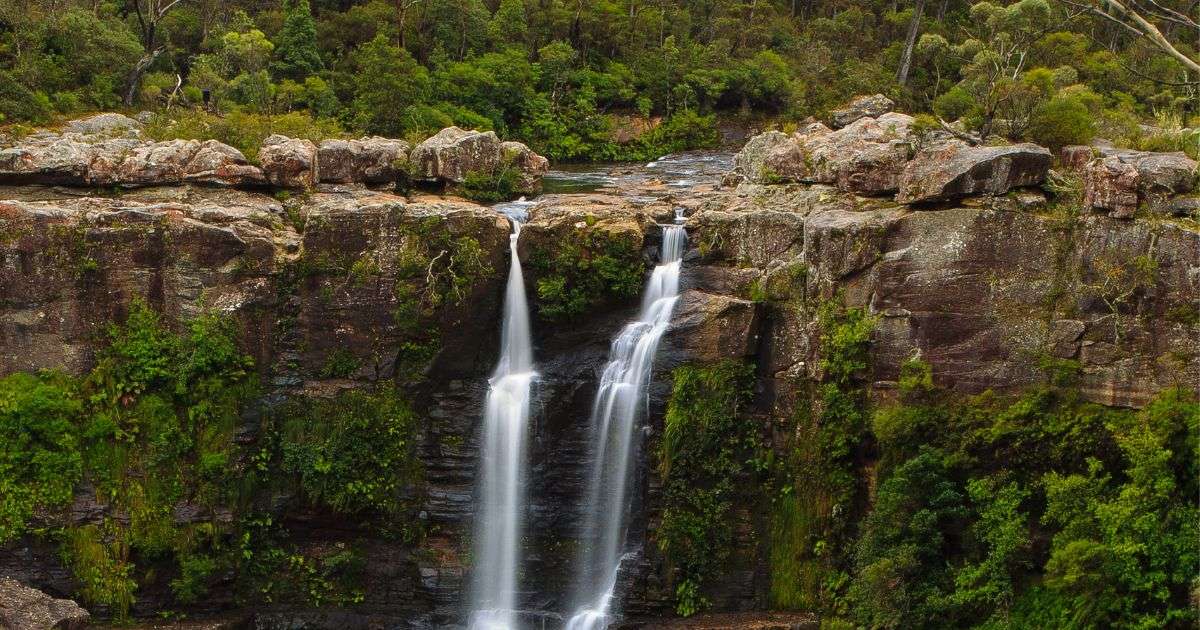 Besides the sense of adventure and unforgettable stay at Carrington Falls Campground, you can hire a kayak from the park and paddle the Kangaroo River as you marvel at Mother Nature. If time allows, plan for a day trip to the Warris Chair Lookout and the Nellies Picnic Ground on the other side of Kangaroo River.
Kangaroo Valley Holiday Haven
The Kangaroo Valley Holiday Haven is a hidden gem on the main road, greeting you with warm hospitality as you approach the historic Hampden Bridge. Depending on your camping needs and personal preferences, you can choose your accommodation from self-contained cabins to campsites with fire pits.
The park exudes a delightful bushland atmosphere, allowing you to unwind and connect with nature. Watch as the joyous laughter of children fills the air, as this campground offers ample room for them to play and bond, creating memories of carefree adventures. You can also take advantage of the kayak rental service available at the park, allowing you to embark on a leisurely paddle along the Kangaroo River.
If you'll run out of supplies while staying at the Kangaroo Valley Holiday Haven, there's a town's general store just a stone's throw away for your convenience. It would be best if you also made time to explore the nearby Pioneer Village Museum, where you can learn more about the area's heritage.
Glenmack Caravan Park
Located along Moss Vale Road on the opposite side of Kangaroo Valley's main village is the Glenmack Caravan Park. This campground offers a range of accommodation options, including unpowered campsites, villas, and cozy cabins.
As far as family-friendly fun is concerned, this park stands out from the rest. Prepare for endless smiles and laughter as the kids dive into the world of excitement. From the splash and play in the refreshing pool to the electrifying bounce on the jumping pillow, this park has all the fun activities your kids can think of.
But that's not all; the park's most cherished feature lies in its resident farm animals. From gentle sheep and adorable alpacas to friendly ponies, your little ones will enjoy petting and feeding these furry friends.
Whether you set up camp under the starlit sky or opt for the comfort of the cabins and villas, this Kangaroo Valley camping ground promises a delightful stay for your entire family. Prepare to experience the joy and relaxation of connecting with nature, the warmth of interacting with farm animals, and the vibrant atmosphere this part of the Valley offers.
Multi-day Camping with Valley Outdoor
Now that you have explored the various Kangaroo Valley Camping grounds, it's time to plan a multi-day camping adventure to enhance your outdoor skills and embrace the beauty of nature. If you are a nature enthusiast and won't mind partaking in a hiking, camping, and bushwalking challenge that will span a couple of days, we'd love to welcome you to be part of our multi-day camping family.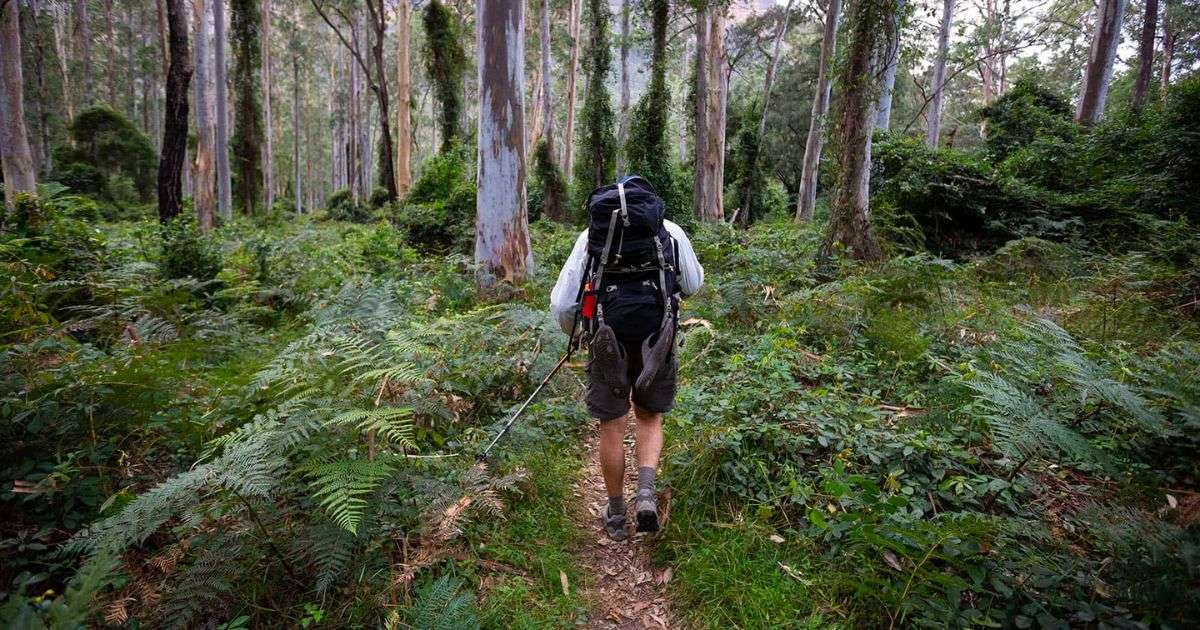 This is a chance to step into the unknown, explore the world and learn valuable skills that will enhance your outdoor experience. You'll get the opportunity to practice minimal-impact camping, gain proficiency in reading and interpreting topographical maps, and learn to navigate with a compass.
Even if you are new to everything outdoors or camping, you'll be supported by a team of qualified and professional guides. Regarding cooking and food preparation, you can pack your food or add catering to your tour. The same guides will mentor you through this process, providing shopping lists and menus to ensure you have everything you need.
There's also an overnight bushwalking and camping program designed to ignite your sense of adventure, forge a deep connection with the land, and challenge your fitness and outdoor skills. Throughout these Valley Outdoor journeys and adventure sessions, you'll be responsible for carrying your backpack, packed with all your belonging and essentials for cooking and sleeping.
Escape and unwind amidst nature at Kangaroo Valley Escape properties!
As you go on your camping, hiking, and bushwalking adventures, there's that one place you'll call home throughout your travel period. If you are like many, you would want to choose a decent home that ushers you to the beauty, serenity, and natural wonders this part of the world offers.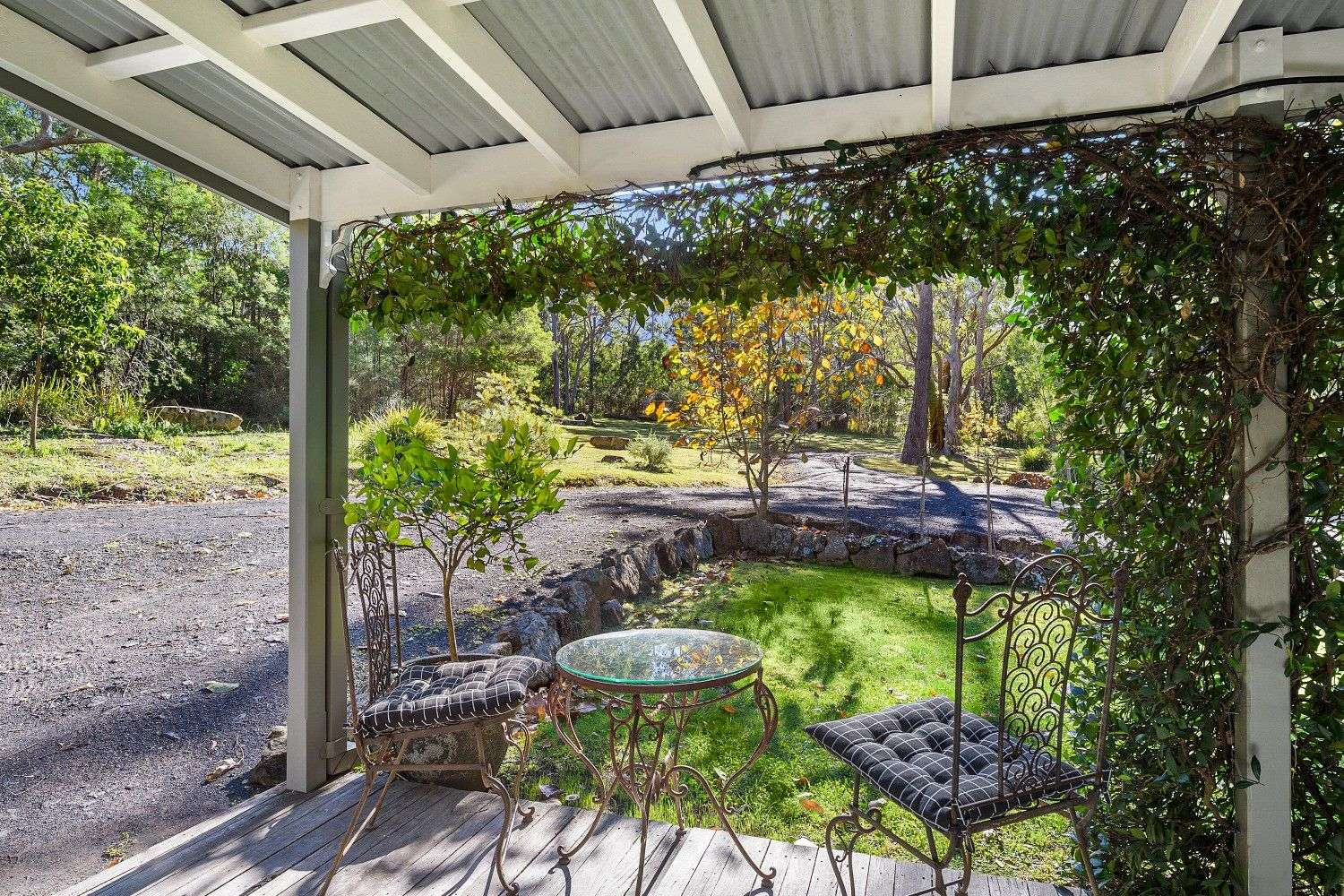 At Kangaroo Valley Escape properties, we offer a sanctuary where you can recharge, unwind and reconnect with nature throughout your stay in Kangaroo Valley. Imagine waking up to the gentle sounds of birds singing and the soothing rustle of leaves – that's part of the package. Our properties are located in the heart of Kangaroo Valley, surrounded by breathtaking landscapes and exemplary views.
Whether you choose a cozy cabin, a modern cottage, farm stay, or a luxurious retreat, each accommodation option provides a peaceful haven to call your own.