Explore Kangaroo Valley Wildlife On Your Next New South Wales Vacation
If you've just started planning an upcoming Kangaroo Valley holiday and are searching for suggestions, this list holds the Kangaroo Valley wildlife answer! Throughout the year, several animal enthusiasts and tourists flock to Kangaroo Valley in hopes of getting closer to the namesake marsupial, and several other species who call Kangaroo Valley their home.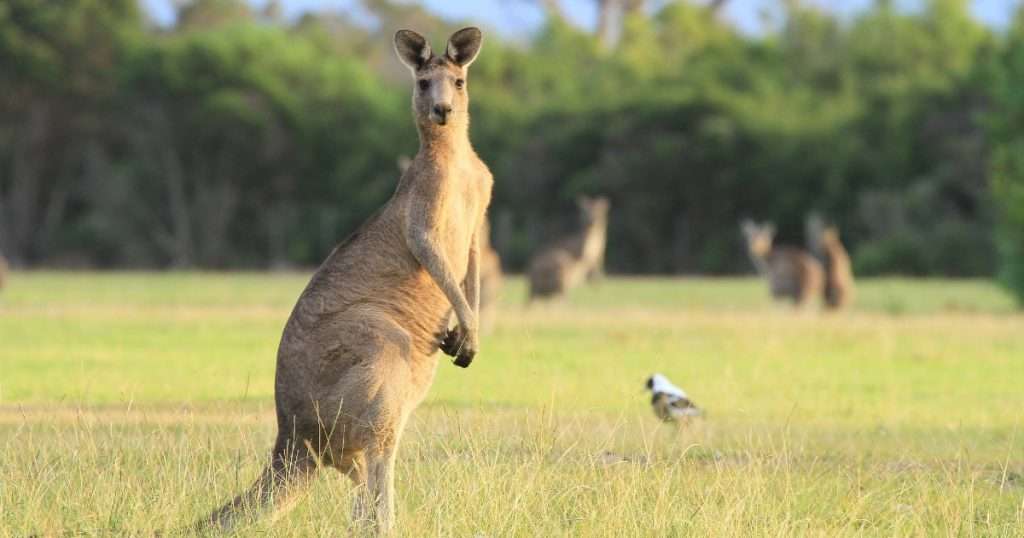 Kangaroo Valley stretches 256 km² and has national parks, rainforests, ocean beaches, secluded rivers, and mountains that offer shelter and protection for several wild critters. Mammals, marsupials, amphibians, and more have found their home in the peaks of Kangaroo Valley or the nearby Kangaroo Valley waterfalls and mountains.
Learn how to participate safely around Kangaroo Valley wildlife to ensure photographs and memories for years to come.
Kangaroo Valley's Wildlife Species
Where To Find Wombats In Kangaroo Valley?
Kangaroo Valley wombats are cute marsupials native to Australia, but watch out because they are not as cuddly as they seem. Wombats are mainly solitary animals, with homes burrowed beneath the surface to hide from predators. To see wombats in Kangaroo Valley, the best Kangaroo Valley wombat spotting location is at Bendeela Camping and Picnic Area. Wombats are nocturnal creatures and should not be disturbed during the day. Spend the day canoeing & kayaking or having a BBQ, and watch the wombats wake up in time for sunset.
Where To See Kangaroos In Kangaroo Valley?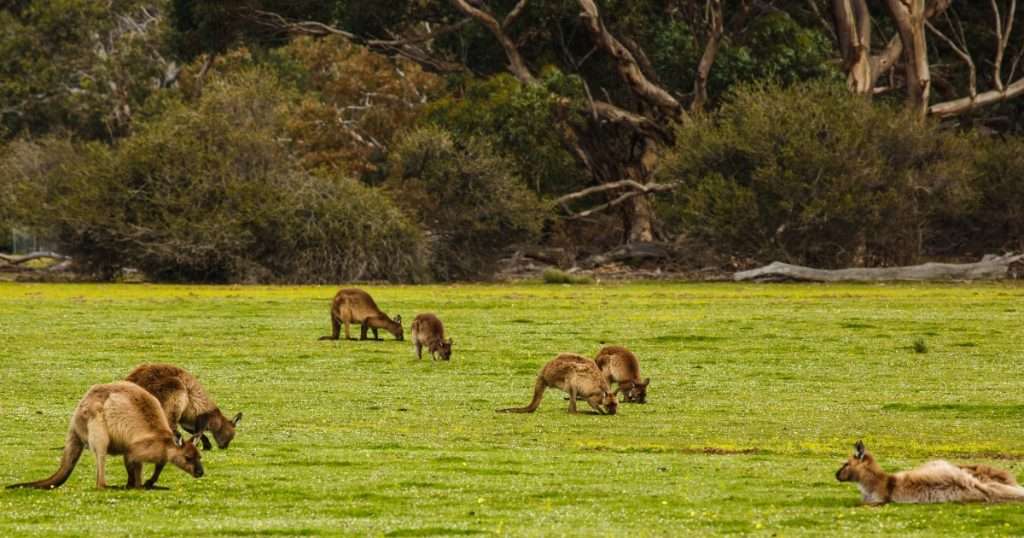 Bendeela Recreational Area is an informal Kangaroo Valley Wildlife Park. Home to wombats and wallabies, this is an easy spot for families to see wild grey kangaroos. It's tempting to get closer when you see wild kangaroos, but we strongly advise you to maintain your distance. If the idea of wild kangaroos feels intimidating, visit the Shoalhaven Zoo for a responsible kangaroo valley wildlife experience.
Where To Find Echidnas In Kangaroo Valley?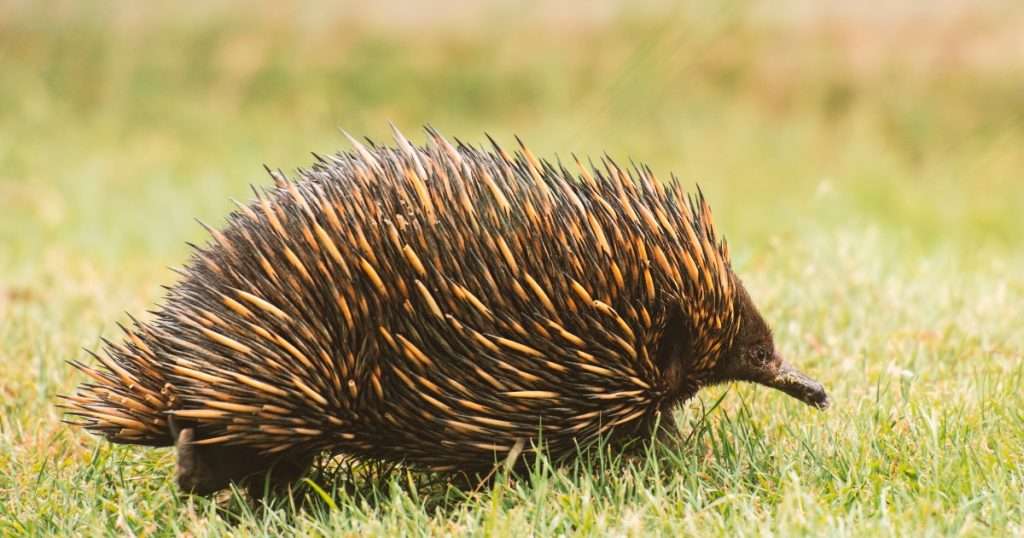 Spotting an echidna is a tricky task to accomplish. If you have a list of things to do in Kangaroo Valley that you are working on, this item requires a large chunk of time. Echidnas are unique in appearance and covered in sharp spines on their back and sides. It's hard to spot one since they prefer to live in logs and stay camouflaged by leaves and other pieces of wood. Echidnae are easily scared, and with superb hearing, you won't be able to sneak up on them. When an echidna hears a threat, they tuck into a ball and won't unroll until the coast is clear.
Where To Find Wallabies In Kangaroo Valley?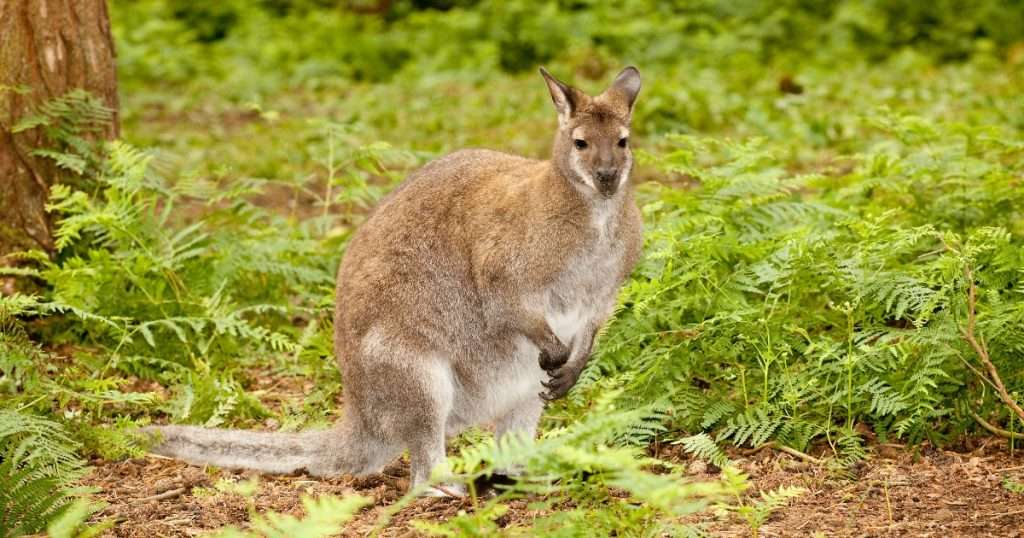 The Kangaroo Valley Rock Wallaby wildlife population had a tough go with 2020 due to bush fires, and landslides, but thankfully, in 2023, habitats and populations are steadily increasing. In the Kangaroo Valley National Park, Bendeela Camping, and Picnic Area, visitors can see the wallabies living an easy life. As these are wild animals we don't recommend getting too close or attempting to pick up a baby wallaby. If a wallaby does come closer to you, don't pat its head, instead do gentle back scratches to earn their friendship.
Where Can I See A Platypus In Kangaroo Valley?
Brogers End seems to be overlooked by tourists looking for things to do in Kangaroo Valley. It's home to many different species of Kangaroo Valley wildlife, including the elusive platypus. Many visitors don't realize that the venom in a platypus bite is quite harmful and venomous. Brogers End is carefully monitored, and guests will enjoy swimming in areas that will not cause any harm or danger to themselves or the surrounding ecosystems.
Where To Find Lizards, Frogs, And Snakes, In Kangaroo Valley?
When tourists list off the Kangaroo Valley wildlife they are most looking forward to, lizards are usually lower on the list. While it's not a main attraction, the few that do live in Kangaroo Valley are ones that you need to watch out for! Walking along the Tallowa Dam, or the rainforest in Kangaroo Valley's national parks will introduce you to the Eastern Bearded Dragon lizard, The Giant Burrowing frogs, and potentially The Broad-Headed snake.
Kangaroo Valley Escapes Unlocks Luxurious Kangaroo Valley Accommodation
Kangaroo Valley Escapes will transform nature into a luxurious backyard. Choose from private cottages and houses that will bring fresh wildflowers, mountains, and rivers to your doorstep.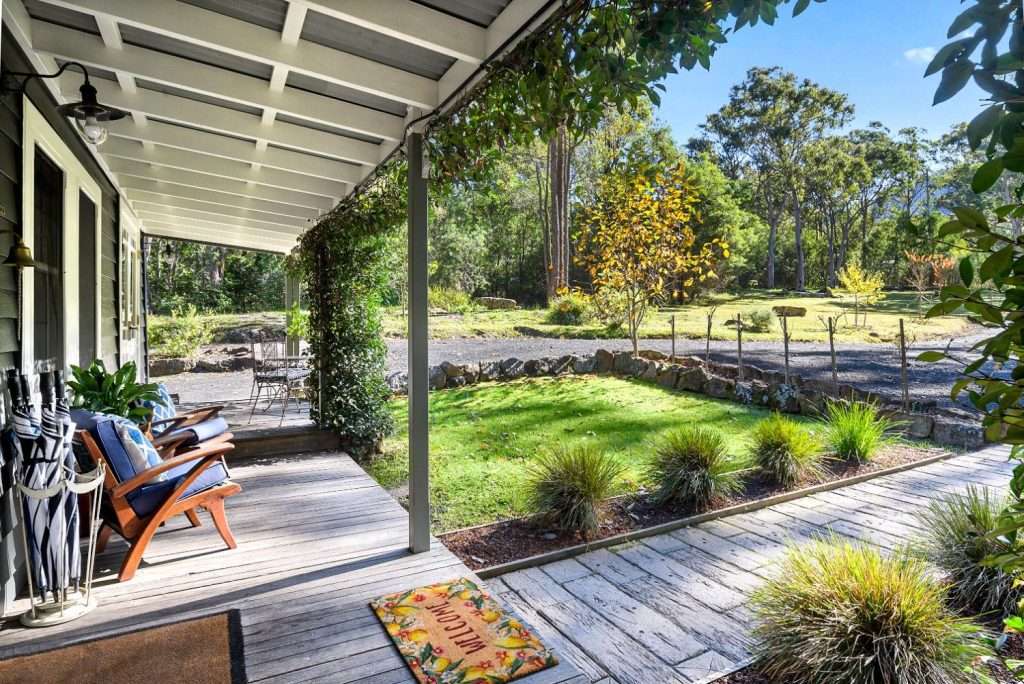 A kangaroo valley stay should have all the comforts of home, even while you embrace the great outdoors. Kangaroo Valley Escapes provides several options for groups of all sizes to rest and recover after trekking & hiking, swimming, or climbing. In a Kangaroo Valley Escape home, you'll wake up refreshed and ready for a new day of adventures! We pride ourselves in finding homes close enough to downtown for dinner but still far enough that a morning coffee gets serenaded with the symphony of nature.
What's holding you back? Plan a Kangaroo Valley getaway that connects you with wildlife and luxury at the same time
Frequently Asked Questions About Kangaroo Wildlife
Are there kangaroos in Kangaroo Valley?
Yes! Kangaroo Valley is home to Eastern Grey kangaroos, but this hasn't always been the case. When Kangaroo Valley was established, it was named after the extinct species of kangaroos. Since then, the kangaroo population in Australia has been closely monitored and is back to thriving.
What is Kangaroo Valley's claim to fame?
Depends on who you ask! Kangaroo Valley has always been a lush and nature lovers' ideal spot to visit, but in recent years it has had a growing arts and food community. Kangaroo Valley is evolving into a one-stop shop for creatives or holistic travelers looking for refuge outside of Sydney's hustle and bustle.
Are there snakes in Kangaroo Valley?
Snakes are popular across Australia, and Kangaroo Valley is no exception. If you're slithering towards adventure in Kangaroo Valley, keep your eyes looking down in the grass for a friendly surprise. Not all snakes that exist in Kangaroo Valley are poisonous, but we don't recommend handling any animals unless otherwise trained to do so.
Can I create a solo experience in Kangaroo Valley?
If you want to book an immersive and solo adventure in Kangaroo Valley, a popular thing to do is book a full day experience with Valley Outdoors. These outdoor experts will connect you with activities in canoeing, hiking, abseiling, and climbing and guarantee a unique wildlife experience.Each package comes with an expert guide and transportation. Plus, it will always be tailored to your skill level.
Can I approach wild kangaroos?
We do not recommend approaching any wild kangaroos. If a kangaroo does feel cornered or threatened, it will attack. We ask guests to stay a safe distance from the wildlife and leave their homes the same way you found them.
Can I pick up a wombat?
While wombats are sweet and look cuddly, please do not try to approach or pick up any wild animals without a guide or expert present. Just remember that their cute exterior is hiding a wild animal prone to bite when feeling threatened.
What do I do if I get a snake bite?
Kangaroo Valley wildlife is bold and beautiful but also deadly. Thankfully, the more poisonous snake species are in Queensland and the Southeastern regions of Australia. Snakes are cold-blooded mammals meaning they prefer the ground during the warmer months and will be hard to spot in the colder seasons. If you do get a snake bite, don't panic and seek medical attention.