Kangaroo Valley offers a breath of fresh air at several elite and award-winning wineries. Discover what makes each property unique, from their grape catalogue to a delicious menu of savoury or sweet pairings. Read on and discover the beauty within these sparkling Kangaroo Valley wineries today.  
It's Good To The Last Drop: Explore Kangaroo Valley Winery Tours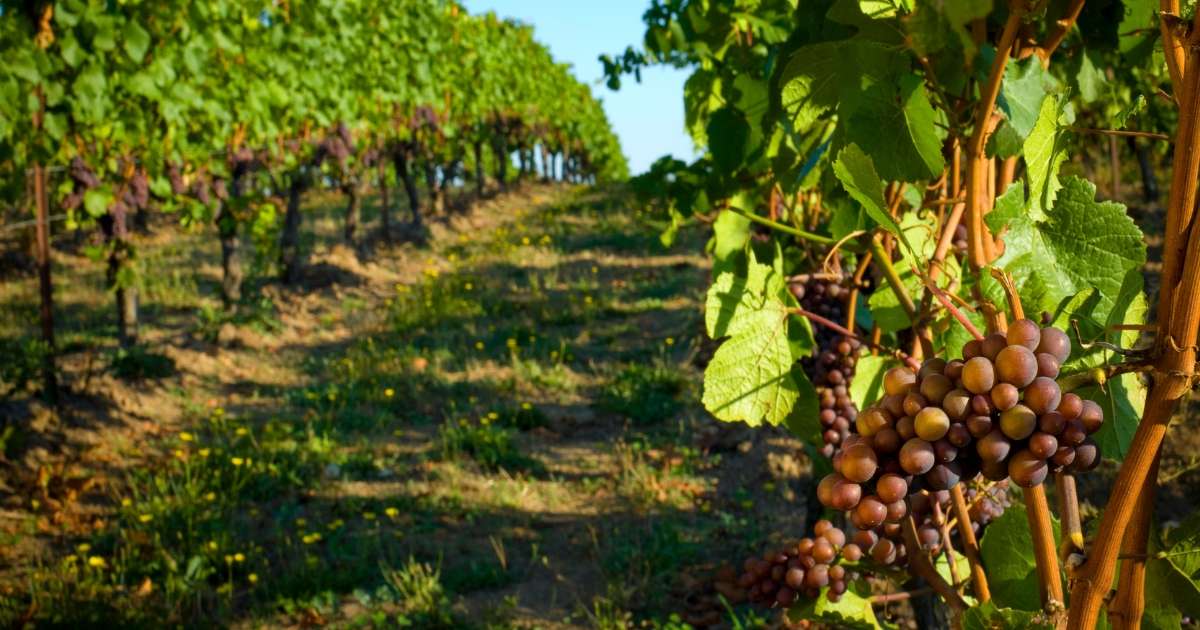 What Are You Waiting For? Explore These Top 10 Kangaroo Valley Wineries Today!
Pop off and unwind by spending the day exploring the luxuriant and cosy Kangaroo Valley wineries. Since the area is rich with volcanic soil, it's no wonder we produce a broad diversity of award-winning whites and reds. The volcano soil is ideal for a grape-growing climate, and the wine industry continues to flourish yearly. 
From traditional wineries to new players on the block, there's something for everyone looking for a special Kangaroo Valley tour at our highest-ranking winery tours in Kangaroo Valley. 
Discover Our Top Kangaroo Valley Winery Recommendations 
Artemis Wines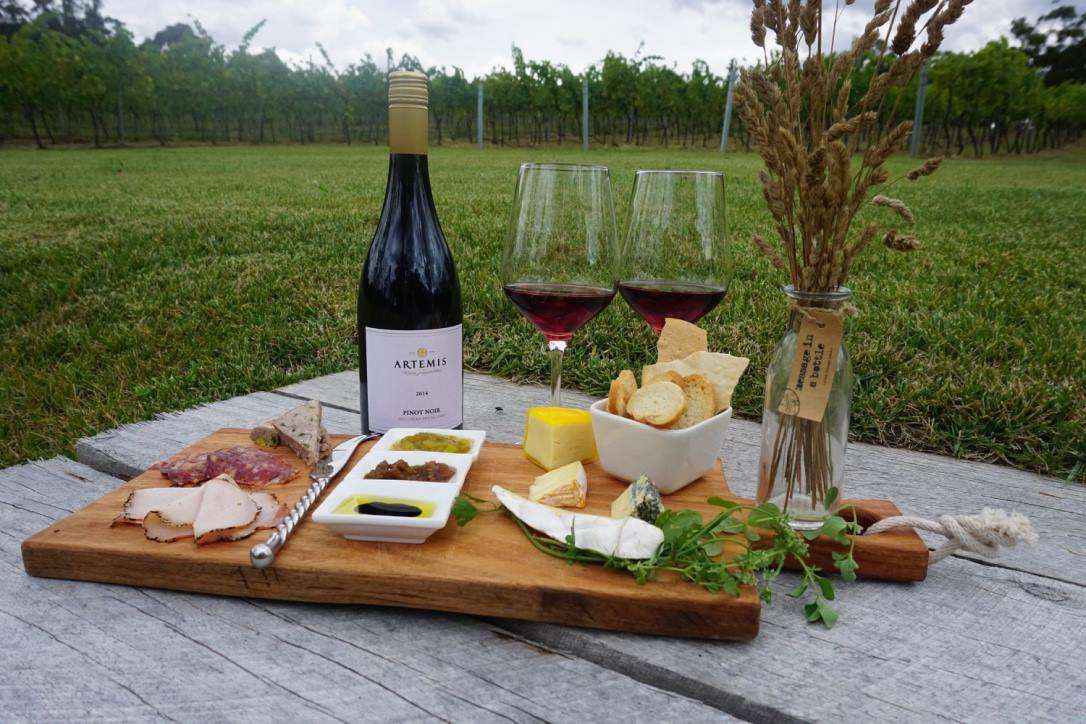 Located in Mittagong, New South Wales, this nearby Kangaroo Valley winery began in 1996 by two brothers, Anton and Mark Balog. At the time, the brothers were only the third winery to plant pinot noir in the region. 
Almost fifty years later, this family passion has become a leading pillar of community-sought expertise. Visitors come from near and far to sample award-winning wine, plus a unique range of premium spirits.
Wine tastings are capped at one-hour seatings and tailored to groups of eight. Artemis Wines can accommodate larger groups on the lawn for two-hour increments. Wine tastings do not happen on the grounds, but the Artemis team will be happy to prepare a package suitable to everyone's needs. 
Centennial Vineyards
This Kangaroo Valley winery is only slightly over an hour's drive from South Sydney, located near the historic township of Bowral. Due to its location and 760m altitude, it stands apart from other wineries- even experiencing a light dusting of snow in winter. 
The Centennial Vineyards team focuses on the grapes slowly ripening to bring out enhanced flavours and elegance in every glass. Their diverse catalogue of wines includes sparkling to full-bodied reds, and the Centennial team is happy to answer any questions or tailor a tasting to your group's preferences.
Direction to Centennial Vineyards
Coolangatta Estate
Prepare the palette for the region's most awarded winery and an elevated luxurious wine picnic unlike any other. 
Coolangatta Estate Kangaroo Valley winery has won 104 trophies and over 1200 wine awards at regional, national and international levels of recognition. This convict-built village is now a massive tourist attraction and features the Coolangatta Estates, a golf course, a restaurant, and self-guided or guided historical village tours.
Private or group tastings are available, and the friendly team at Coolangatta will also provide in-depth storytelling of the vineyard's history. Soak up the stunning landscape and enjoy the view from the base of the eastern slopes of Mt. Coolangatta.
Direction to Coolangatta Estate
See Also: Kangaroo Valley Cafes & Dining
Lyrebird Ridge Organic Winery
Design a tasting of your dreams from Friday to Sunday at this organic Kangaroo Valley winery. The Lyrebird Ridge team is happy to lead tastings for groups of 8 or offers self-led tours outdoors. Guests can bring a picnic blanket and eat a delicious selection of cheese and fruit organic and Lyrebird Ridge approved. 
With 40 acres of thriving fields and environmentally conscious practices, find this winery halfway between Kangaroo Valley and Nowra. We recommend bringing home a bottle of their signature Organic Chambourcin and learning more about their hands-on approach to maintaining quality and eco-friendly standards.
Direction to Lyrebird Ridge Organic Winery
Silos Estate Berry
The Silos Estate is an excellent place for the Australian historian in your life. Originally purchased as a dairy farm in 1870, the sprawling property has kept many of the original buildings, and guests can take a look into the past living lifestyles. 
In 1984, the property became a Kangaroo Valley's winery, with various owners restoring the buildings, planting the vineyard, and unlocking the cellar door for the first time. Now the estate has established a reputation for picture-perfect accommodation and a kangaroo valley wine tours you'll never forget. 
Guests have several transport options, from electric cars to hiring a helicopter from Sydney. Upon arrival, the vineyards and estates are open for you to enjoy leisurely picnic lunch or a carefree stroll across the grounds. The tasting will last 45 minutes with the option to include a delicious platter of fruit and cheese. 
Direction to Silos Estate Berry
Southern Highlands Winery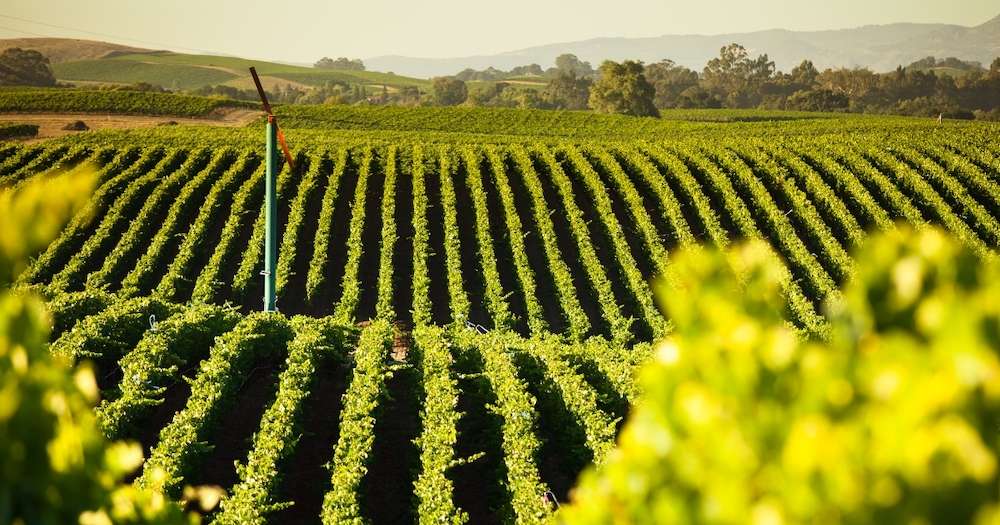 Spread across 83 acres, this Kangaroo Valley winery combines the passion of Italian heritage and Australia's climate to produce a one-of-a-kind wine and food tourism facility. Owned and operated by two families, the cellar door is open seven days a week and transports guests on a sensory experience. 
After an educational sampling, guests can reserve a table at the Southern Highlands Winery and dine on local creations with an Italian flair. Creativity and exclusivity define every inch of the stunning property, with picture-perfect curation and maintenance.
Tertini Wines
Tertini Winery is a love letter and lifelong dedication to sustainably producing premium, cool-climate Pinot Noir, Riesling, and Chardonnay. The neighbouring Kangaroo Valley winery is vast and has grapes growing 500m above in the Hilltops and over 700m across the Southern Highlands ridge. 
Tertini is built on mineral-rich soil from ancient volcanic infusions and delights every possible palette. Since 2014, they have been listed in Gourmet Traveller WINE Magazine's Best Cellar Doors. Speak to Nicole or Sandy and discover the elegance and passion that continues to motivate the team for generations to come.
Update August 18th: Tertini Wines is Permanently closed
Tractorless Vineyard & Bowral Brewing Co
Tractorless Vineyard focuses on trailblazing biodynamic techniques already popular in France and other European wine regions. When you book a table at the tasting room, you can pair your experience with vegan, vegetarian, Vietnamese, and their in-house Black Sheep Smoked meats.
Instead of using machinery, the team at Tractorless integrates animal systems across the vineyards in hopes of achieving long-term sustainability. While also producing five delicious outstanding varieties, Tractorless Vineyards is a Kangaroo Valley winery always looking ahead. Their newest project titled, 'Towards A Tractorless Vineyard' utilises intensive cell grazing of sheep in the growing season, reducing tasks like weed control and mid-row management.
Direction to Tractorless Vineyard
Two Figs Winery
Two Figs Winery is passionate about showcasing elegant, award-winning wines from the Shoalhaven region. Since 2003, owners Shayne and Allison Bricker have devoted their days to carefully crafting a boutique winery. All wines use locally sourced fruit that highlights the beautiful acidity of grapes grown in a maritime climate. 
This Kangaroo Valley winery keeps its team small with other like-minded and passionate wine enthusiasts and continues to be innovative with each barrel. Reservations are required, and we encourage you to book early!
Yarrawa Estate
Run by Sue & Mark Foster, the Yarrawa Estate Winery is a prized property in Kangaroo Valley. Since opening in 1998, the couple has planted a wide variety of grapes displayed by their Verdelho, chardonnay, Chambourcin, merlot, and cabernet sauvignon. In recent years they have branched out to seasonal fruits, nuts, and preserves grown on the estate. 
Tastings are only available on Saturday and Sunday, while the cellar room remains open for bottle sales only Monday-Friday. We recommend a bottle of Danielle Jane Cabernet Merlot to take home and treasure.
See Also: Kangaroo Valley Pet-Friendly Accommodation
How Far Is Kangaroo Valley From Sydney?
Start planning your next trip and explore things to do in Kangaroo Valley!
It's never been easier or more accessible to Sydney citizens. If you are driving, it is approximately a two-hour drive. We encourage you to leave 3-4 hours of travel time with public transit and transfers. As mentioned above, several Kangaroo Valley wineries will go above and beyond to ensure reliable, responsible, and relaxed transportation. 
Raise A Glass And Toast To A Weekend Getaway You Deserve
Kangaroo Valley continues to grow and evolve with a diverse food & beverage community. These Kangaroo Valley tour is only the tip of the iceberg to exploring the world of Kangaroo Valley winery and learning what suits your palette. 
Book a Kangaroo Valley day trips, sip the numerous award-winning vintages paired with local fruit and cheese and stay the night in comfortable cottages or boutique boudoirs. 
The Kangaroo Valley Escapes team provides high-end luxury accommodation to valued guests. It will also help build itineraries focusing on the numerous highlights in our strip of paradise in New South Wales. From hiking to wine tasting, plan the escape you deserve.