Specials Details to Remember
Planning a romantic getaway for your girlfriend or wife can be an exciting prospect. However, it's important to remember those tiny special details to ensure you have the perfect holiday with the love of your life.
An ideal location for romantic holiday would be Kangaroo Valley, a picturesque Valley town situated in NSW. Keep reading below to know the tiny details for choosing the ideal kangaroo valley romantic accommodation.
Floral surprise for your loved one
Flowers are the best gifts. And it's even better when you are gifted by your loved ones. Find a florist or another source nearby so you can surprise your loved one with pretty bouquets daily.
Romantic dining destinations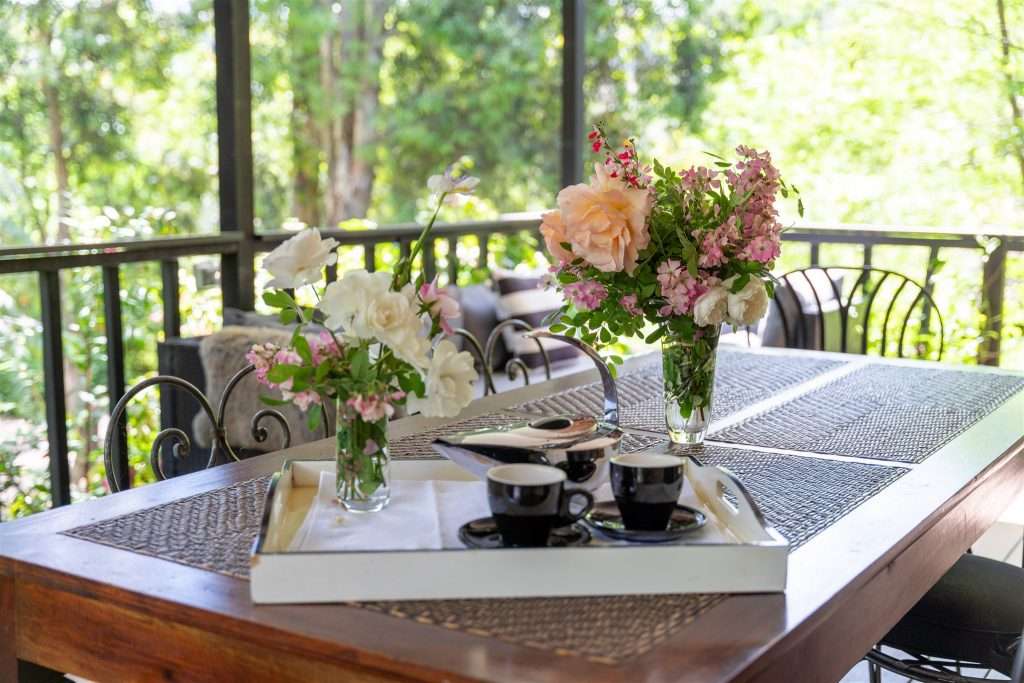 A romantic holiday won't be complete without a candlelight dinner. Find some ideal spots around your accommodation so you can treat the woman in your life to a special meal.
See our list of best restaurants and cafes in Kangaroo Valley to make your best choice!
Fresh produce to whip up meals at home: 
If you pride yourself in creating your own meals and enjoy spending time in the kitchen, why not research the best places to source fresh produce so you can surprise your lovely wife or girlfriend with a breakfast in bed?
Extra luxurious accommodation: 
If you want to go all out then why not opt for a luxurious accommodation with extra features like a king size bed and spa so really make the most of your time together. Find your best Romantic Accommodation in Kangaroo Valley & Southern Highlands here
Best places for romantic walks/activities: 
A romantic walk is a must when it comes to enjoying time together. Why not choose an accommodation that is near a beach or park, so you can spend time together strolling hand in hand?
If you after someone to help organise the perfect romantic getaway in Kangaroo Valley, get in touch with Kangaroo Valley Escapes and Events so they can find something to suit your individual needs.
Wanna explore more activities? Visit our Things to do in Kangaroo Valley