The Kangaroo Valley
We cannot believe how many people still ignore Kangaroo Valley as a wildlife enthusiast destination. There are endless reasons why you should visit Kangaroo Valley like kayaking and sunset chasing, plus an assortment of yummy eateries along the way.
With diverse peaks and rivers, the Kangaroo Valley landscape is diverse perfect for several species and cementing it as a rare New South Wales gem. While you can still see the trademark kangaroos, families will also witness wombats, dingos, crocodiles, and many more. With two national parks plus a scattering of nature reserves hiding secret local swimming spots, dive into adventure and plan a weekend away you will remember.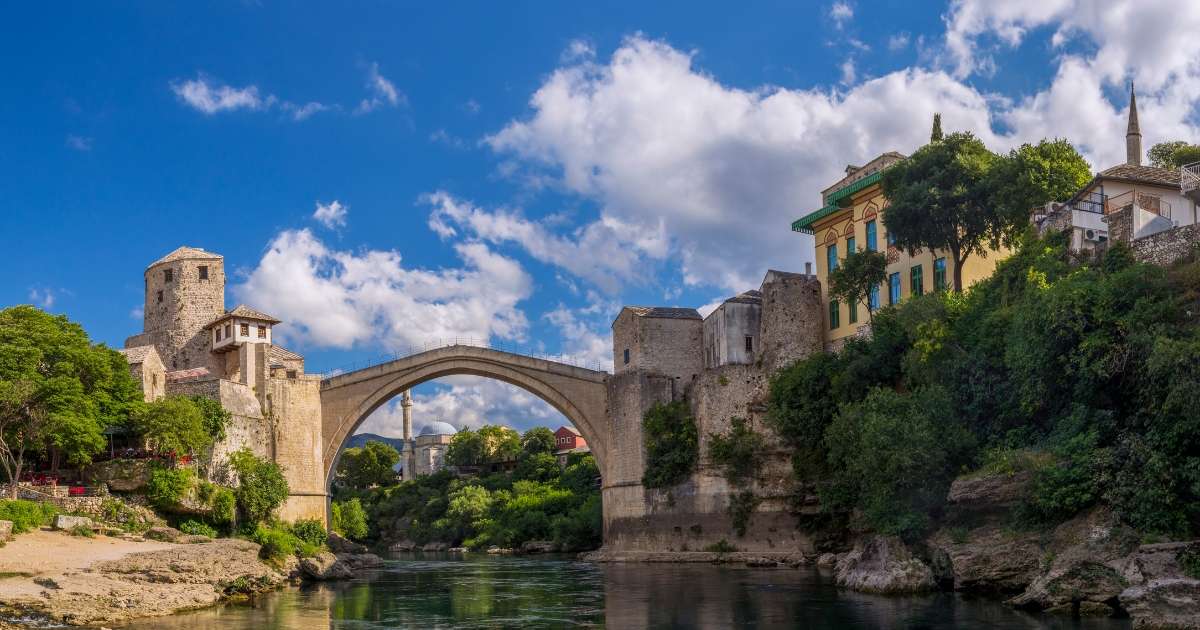 As you nourish the heart and soul, don't forget the stomach! Tuck into a mouthwatering meal at one of Kangaroo Valleys' restaurants ranging from gastro-creativity to vegan, and traditional pub grub. To explore more about history, weather,… read more on our visit Kangaroo Valley
In Kangaroo Valley, there's something for everyone's palate and perspective. Read on and discover 5 reasons why you should visit Kangaroo Valley today!
5 Reasons Why You Should Visit Kangaroo Valley
Discover these 5 things that are the reasons why you should visit Kangaroo Valley getaway itinerary.
1. Delicious Food & Wineries
From picky palates to fabulous foodies, we had to start our list by highlighting the many delicious eateries and venues found in Kangaroo Valley. From comfort foods to luxury retreats, Kangaroo Valley is a foodie paradise. We've broken down our top mouthwatering picks but promise it's only a taste of what's available. Beside that, Kangaroo Valley winery is also one of the interesting part you should't missed.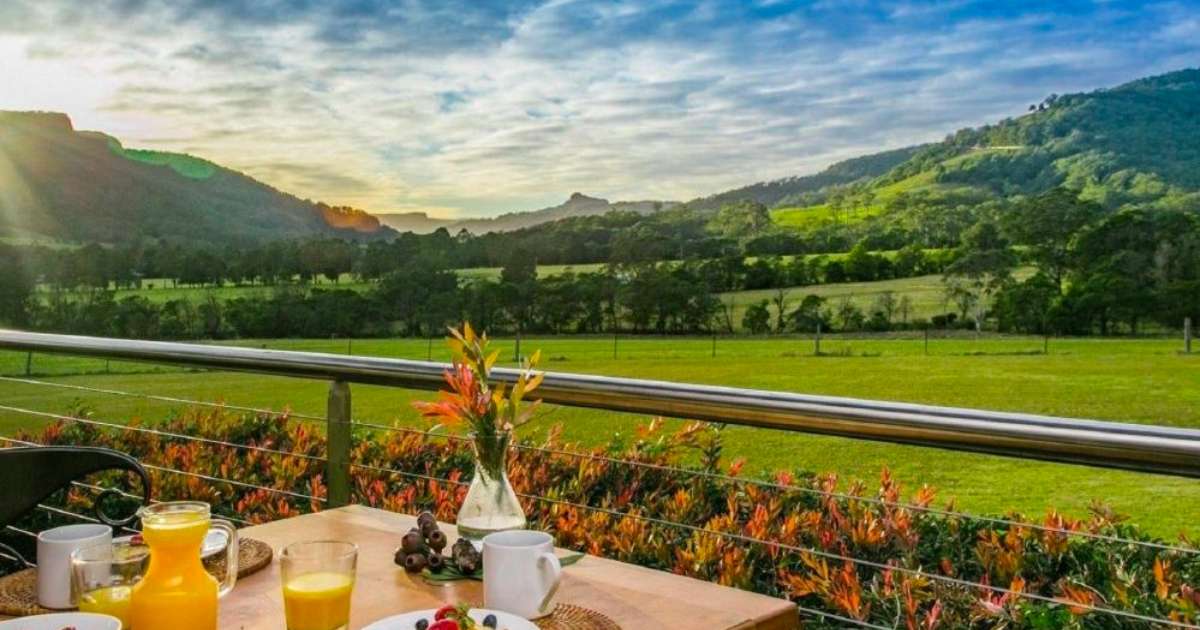 Kangaroo Valley restaurants we visit weekly
The Friendly Inn, a Kangaroo Valley restaurants lives up to its name with outstanding service and a menu full of comfort staples. Take a bite out of one of the chef's daily $15 specials, and don't forget to take a picture in our photo booth as a souvenir. Sit and relax in our beer garden or reserve a table and stay for the weekly entertainment.
Kangaroo Valley restaurants with Green Abundance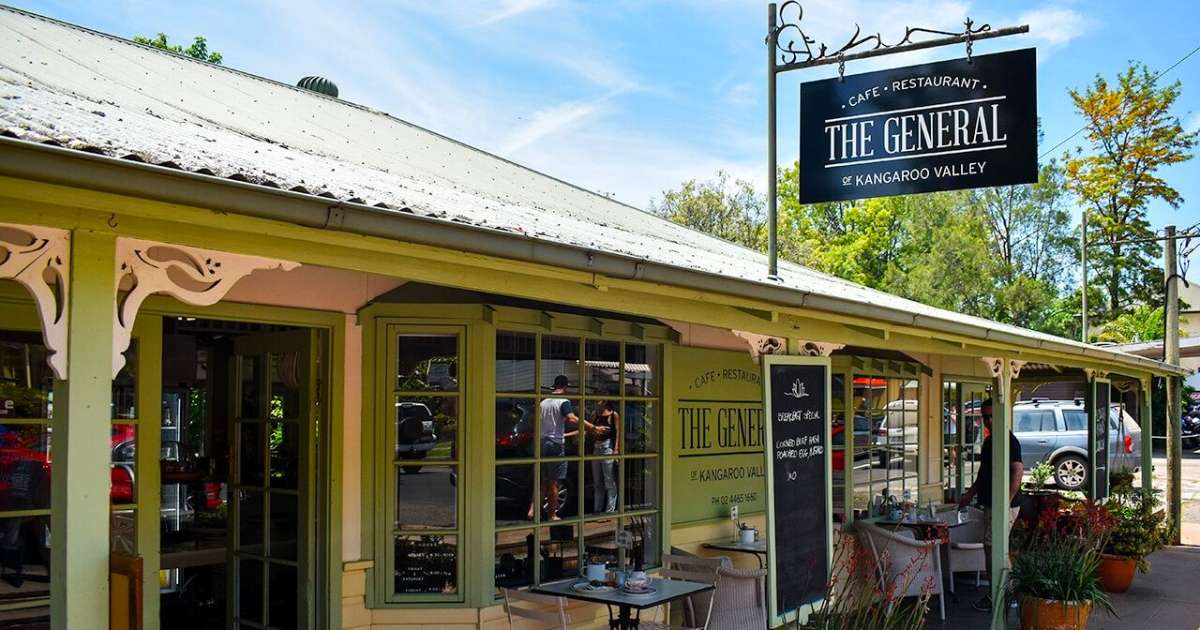 From in-house organic sourdough and small-batch kombucha, a kangaroo valley getaway should explore the intersection of creativity and health. The General Cafe offers a staple menu plus an evolving specials menu ranging from Asian fusion to highlighting local, fresh, and sustainable produce.
Kangaroo Valley restaurant for breakfast on the go
When you wake up on a Kangaroo Valley getaway, you've got to get breakfast on the go. Whether you're trying to catch the sunrise or beat the crowds, you won't accomplish anything on an empty stomach. Head to Hampden Deli where you can pre-order a breakfast or lunch picnic set complete with fresh fruits, pastries, and savory sandwiches. For groups looking to sit down and splash out a table at The Wildes Hotel will combine Meditteranean influence and locally sourced Australian produce. The Wildes Hotel serves breakfast from 7:30 to 11:30 am, and tables must be reserved in advance.
Places in Kangaroo Valley for a picturesque picnic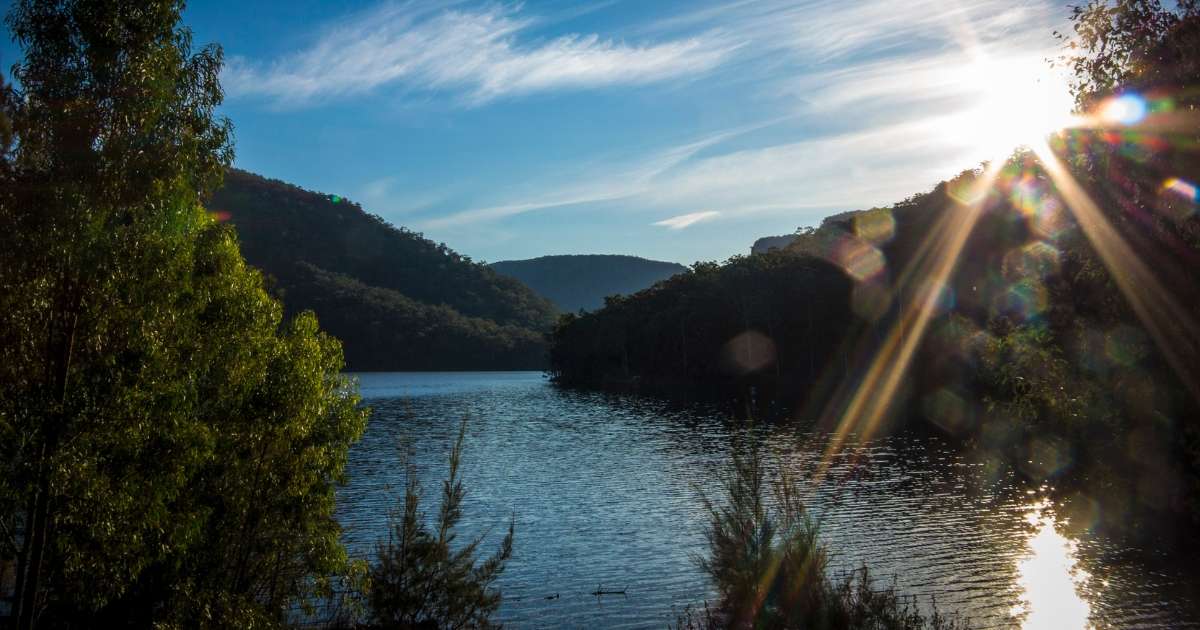 Kangaroo Valley has several places to unwrap a picnic blanket while enjoying lunch or a relaxing afternoon. For families, we recommend visiting Tallowa Dam for an excellent picnic, wildlife viewing, and refreshing swim location. For couples or groups of friends, check out Lyrebird Ridge Organic winery. Guests can arrange a cellar door tasting on a quaint picnic blanket under the gorgeous trees. The scenery is calm, and the wine is delicious. Purchase a cheese plate to share and wander across the property exploring the organic wine agriculture.
2. Amazing Nature at Kangaroo Valley
With a name like Kangaroo Valley, guests can expect to get into the wilderness. Whether you're hiking up to see the edge of waterfalls, or paddling down the Kangaroo River, prepare to breathe in all of nature's wonders.
Places to visit in Kangaroo Valley: Morton National Park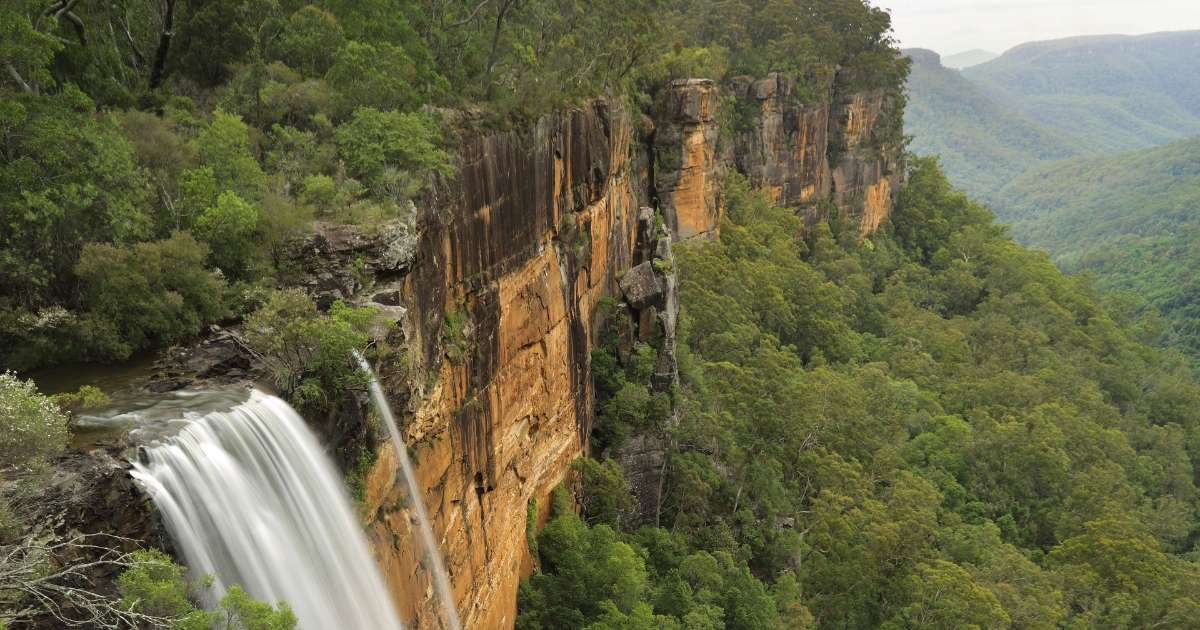 Morton National Park is a great activity to explore numerous hiking trails and the popular Kangaroo Valley waterfall Fitzroy Falls. Try out the Fairy Bower Falls walk or the Granite Falls walking tracks to see flowers blooming and the harmonious ecosystem. Explore the park daily from 9 am to 4 pm.
Places to visit in Kangaroo Valley: Budderoo National Park
Schedule a family BBQ and visit the Minnamurra Rainforest Centre. Located within Budderoo National Park, families can play and build memories. We invite you to walk along Kangaroo Valley waterfall, and Carrington Falls, or take advantage of the Warris Chair lookout track. Budderoo National Park is home to platypus and echidna, plus several varieties of flowers and fauna. Explore the park daily from 9 am to 4 pm.
3. Antiques And Handicraft Souvenirs
Instead of only bringing home photographs, pick up souvenirs at the local Antiques and Handicraft stores. In Kangaroo Valley, we encourage you to visit Valley Vintage. The store is self-described as a place that sources antiques, collectibles, curios, and decoratives both locally and Internationally. Kangaroo Valley has many independent shops for tourists and locals to find items that will add personality to any space.
4. Charm And Friendliness
Kangaroo Valley is a small and tight-knit community, which leads us to another reason why you should visit. The charm and friendliness found in every corner make Kangaroo Valley an exceptional getaway. If you're passing through for the weekend, people will be excited to say hello and learn what brings you to town.
One thing that always draws a crowd is the annual markets and events. Kangaroo Valley hosts an annual Folk Festival. This year it will take place in October 2023, and the lineup is full of poetry, yoga, and artistic performances. If you can't plan a Kangaroo Valley getaway on those dates, fear not! Friendly Inn also does a weekly karaoke night, which is quickly becoming a popular event for locals and tourists!
5. Wildlife Encounters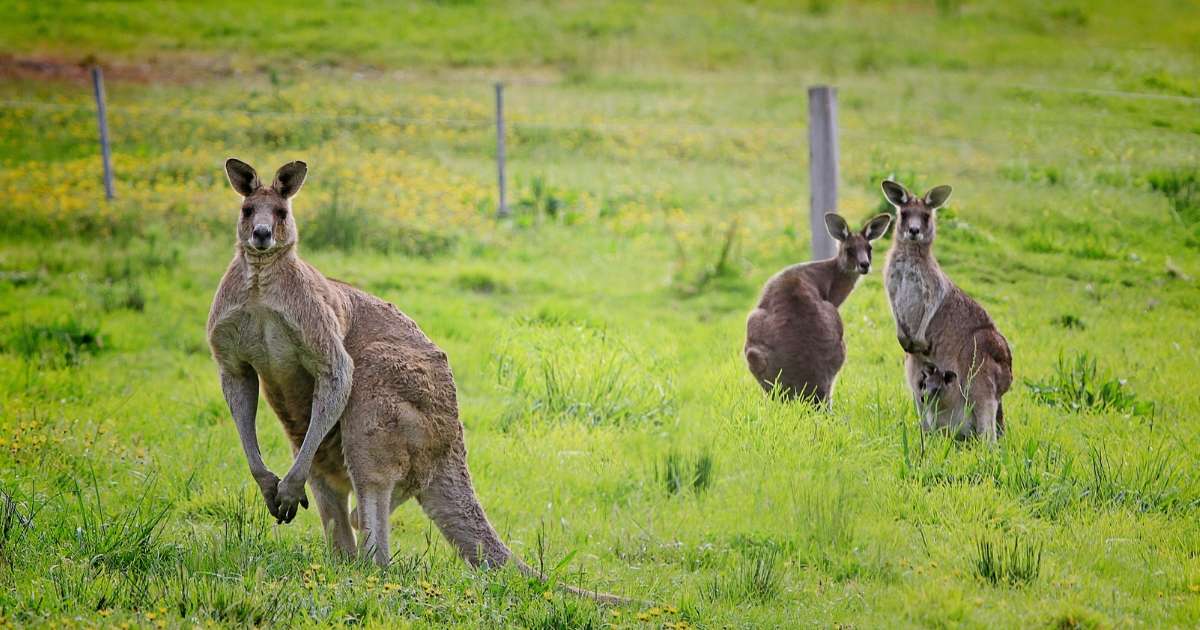 The name Kangaroo Valley was first bequeathed by Reverend W.B. Clarke in 1840. At the time of the reverend's comments, kangaroos had gone extinct in the area, but today visitors can see eastern grey kangaroos daily at dusk at Bendeela Recreational Area. Visiting one of the numerous Bendeela nature trails is a free thing to do in Kangaroo Valley, but you can also reserve an overnight campsite. If you choose to stay overnight, you'll be visited by nocturnal wombats, and we remind all campers to respect the land and environment by properly securing all their belongings before bed.
Rest Easy On Your Kangaroo Valley Escape With Luxury Accommodation
In conclusion, we have just listed out 5 reasons why you should visit Kangaroo Valley at least once in your life:
Delicious food & wineries
Amazing nature
Antiques and handicraft souvenirs
Charm and friendliness
Wildlife encounter
If these reasons for why you should visit Kangaroo Valley aren't enough, let's highlight kangaroo valley luxury accommodation. With accommodations in kangaroo valley ranging from private cabins to sprawling residences with pools, Kangaroo Valley Escapes has the perfect space.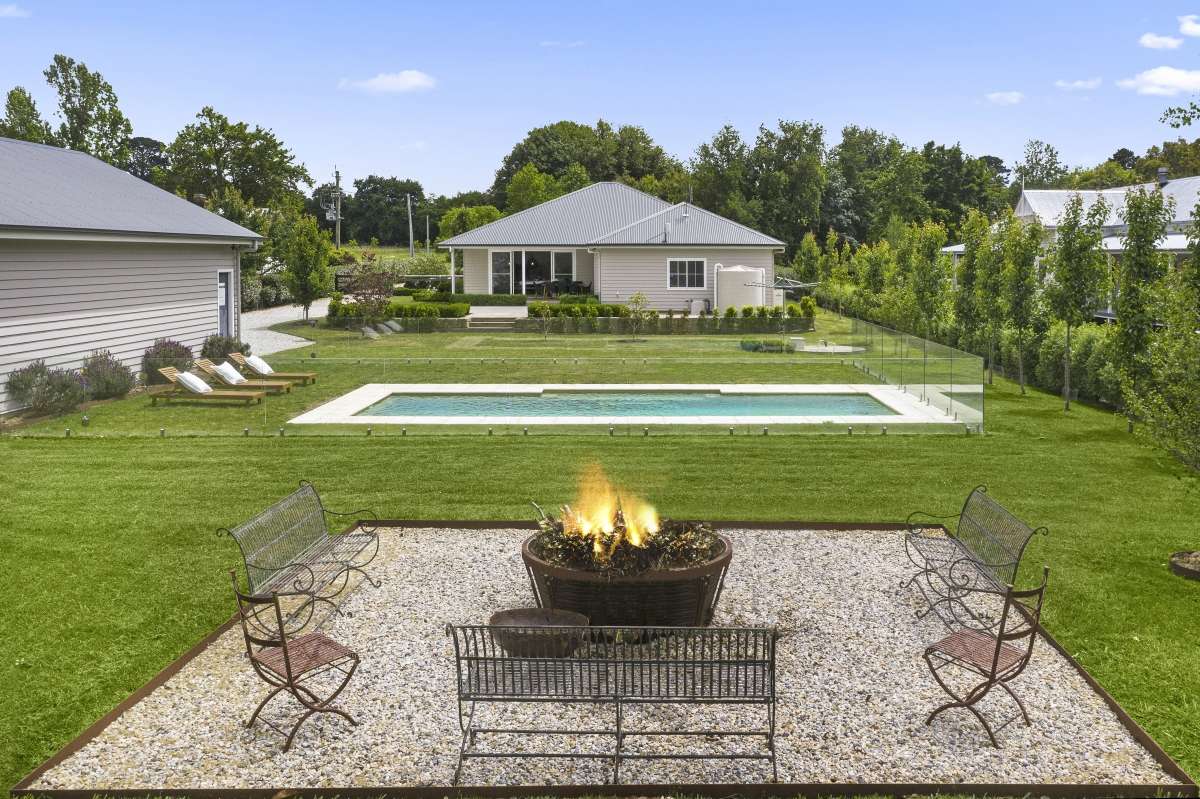 After a busy day, a solid night's sleep has to be a guarantee. The charm of Kangaroo Valley Escapes is the commitment to list local properties. Guests will be staying in households belonging to families that love living in the valley. Since they are familiar with the environment, it also ensures a comfortable overnight experience. Complete your Kangaroo Valley getaway by waking up and enjoying a moment alone with nature on your private balcony or porch, or choose from one of our many properties that are within walking distance into town.
Plan your upcoming Kangaroo Valley getaway today! The reasons to visit are endless, and we invite you to experience the warmth and hospitality lingering in every corner of a Kangaroo Valley Escape.