Kangaroo Valley is one of New South Wales's picturesque landscapes, attracting travellers, nature enthusiasts and tourists from all over the world. The valley is home to historic towns and villages offering scenic bushwalks, extensive farmlands, luxury farm stays, wineries, and waterfalls, to mention a few.
Whether seeking a tranquil family vacation, a romantic getaway, or an adventure-filled weekend, Kangaroo Valley offers a world of possibilities. In the sections below, we have highlighted some of the best farm stays in Kangaroo Valley, where you can embrace the simple and peaceful rural life, enjoy farm-fresh produce and create cherished memories.
Ashby Downs Farm Stay
Tucked away in secluded bushland is Ashby Downs, a beautiful 110-acre Kangaroo Valley farm stay property situated a 10-minute drive from Moss Vale. This private best family farm stays in Kangaroo Valley combines the beauty of nature and sustainable luxury accommodation to offer an unforgettable getaway experience.
The home has three bedrooms, two bathrooms, an expansive living and dining room, and a fully-equipped kitchen. Ashy Downs accommodates up to nine guests, and the property is both kids and pet-friendly. This makes it an ideal destination for families or groups of friends seeking quality time together.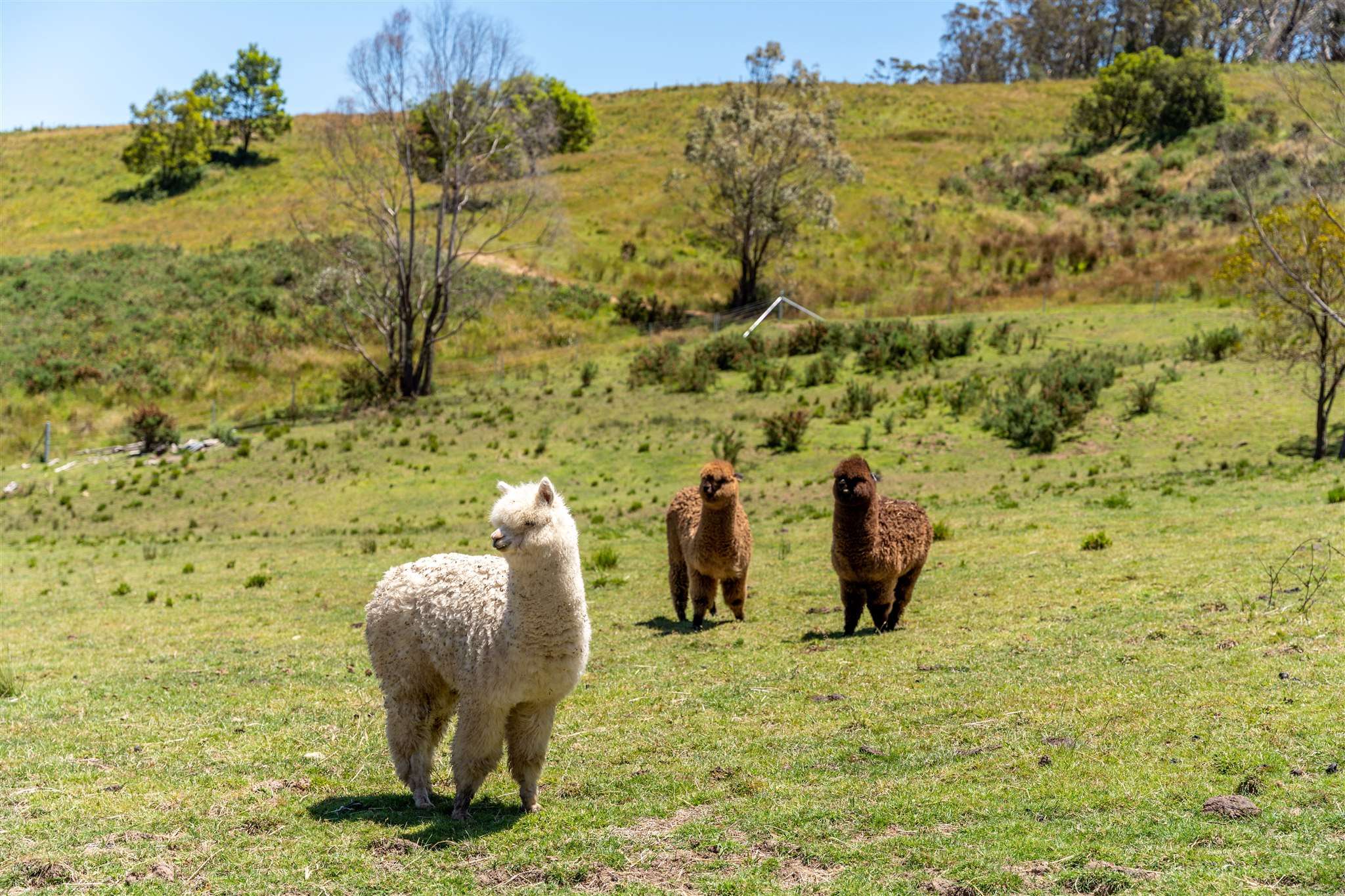 If staying with family or friends, you can spend delightful moments on the large covered verandah, enjoying the balmy summer breeze or gathering around the fire pit during cooler months. You can also take leisurely bush walks, immersing yourself in the lush landscapes and encountering the local wildlife, such as wallabies, kangaroos, echidnas, and wombats.
Annies Barn
Annies Barn is set on a beautiful acreage behind Rowan Farm, 600 meters from the famous Fitzroy Falls Site. The barn is a perfect retreat for guests who enjoy farm stays but don't want to travel deep into the villages. Within a short drive are the towns of Bowral, Kangaroo Valley, and Burrawang near Robertson. All these towns gives you access a wide range of services, facilities and attractions.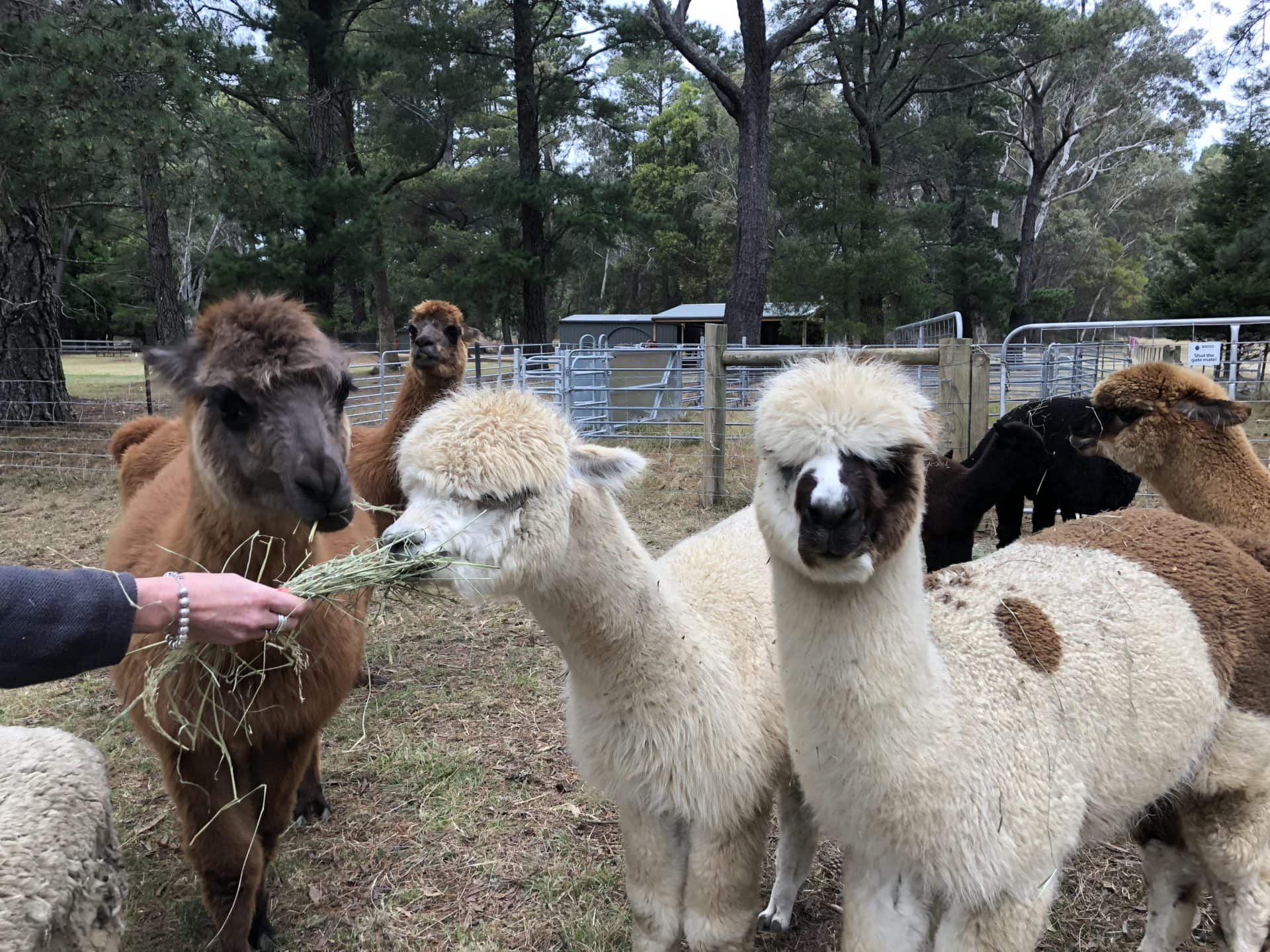 This barn comprises a main bedroom with a sofa and TV, a well-equipped kitchen, a living space with a TV, and a spacious shower room. With its sheep, Llamas, and chickens, Annies Barn offers a tranquil setting ideal for reconnecting with nature. You can bring in your pet, but you must inform management beforehand. While staying on the property, you should adhere to the Pooch Policy and respect the farm and its wildlife.
Black Star Kangaroo Valley
This boutique luxury accommodation sits on a 5-acre property in New South Wales Kangaroo Valley. As you pass through the gates, the woodland gracefully reveals the house – an instantly grand yet contemporary rendition of a traditional black barn – framed against the iconic backdrop of Barrengarry Mountain, offering a truly unrivalled view.
Contrasting the rugged yet bold exterior is a well-designed interior that showcases intimacy and softness. From the blue velvet sofa to the rich oxblood leather couch and from the luxurious marble kitchen bench to the sleek concrete coffee table, every detail has been curated, showcasing a master class in texture and elegance.
Every room inside the Black Star Kangaroo Valley has been thoughtfully designed to embrace the beauty of the valley's contrasting seasons. Whether it's the central fireplace ideal for a chilly winter night, or the bi-fold doors connecting the interior and exterior for a great summer barbecue, this luxury home offers comfort and relaxation all year round.
Creek View Cottage
The Creek View Cottage sits at the end of a 35-acre piece of land, one hour and 45 minutes drive from Sydney. The magnificent Southern Highlands beckon as you approach the property, offering a world of wonder and exploration. Surrounding the cottage are the historic villages of Berrima, Bowral and Burrawang near Robertson, each with its own story.
The home has a spacious dining and lounge area, a modern kitchen and two queen bedrooms. Other amenities include a functional modern shower, a smart TV, and a strong WiFi connection. If you are bringing your pet, inform the management in advance.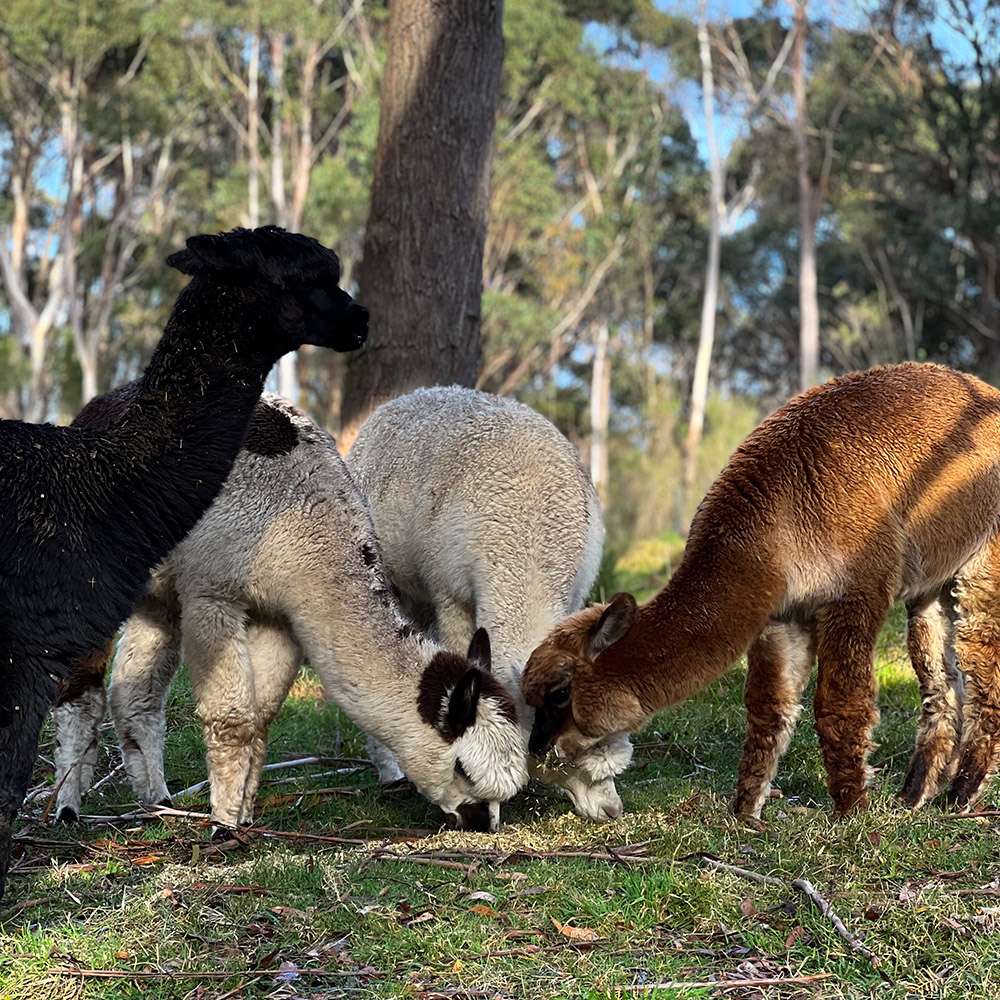 For a truly unforgettable stay at the Creek View Cottage, get ready to partake in farm adventures. Explore the grazing fields and mingle with local wildlife or arrange a picnic around the farm as you take in the fresh air and enjoy strolls around the expansive gardens. In the autumn months, you can enjoy mushroom picking or firewood chopping during winter. Overall, Creek View Cottage is one of the NSW farm stays offering many fun activities for nature enthusiasts.
Budgong Lodge
Budgong Lodge is the brainchild of its owners, who purchased the 180-acre property and resided in the original old cottage on the farm. The owners wanted to share the area's beauty with others and hired local craftsmen to build the Budgong Lodge. The latter is located at the base of Mount Scanzi escapement, in the middle of the expansive property.
Budgong Lodge features four equally-sized bedrooms and a generously proportioned open kitchen and living area, perfect for socializing. This home also offers excellent views of the surrounding Morton National Park and adjacent bushland, thanks to its ideal plan and location.
On the inside are two sizeable bathrooms, a modern kitchen and a spacious lounge area with an inviting open fireplace. If you prefer outdoor dining, there's an expansive deck for relaxation.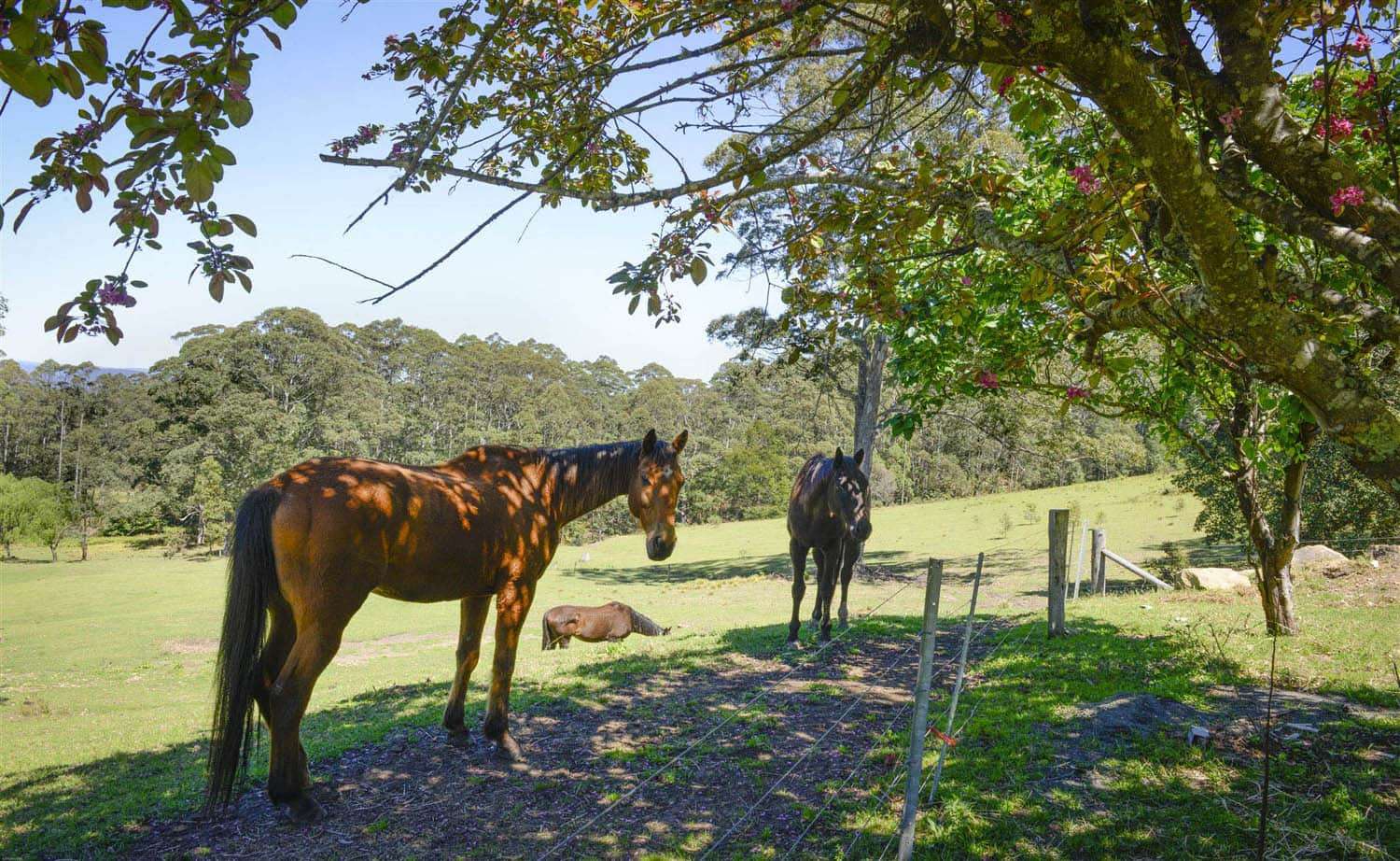 That said, the property where Budgong Lodge sits once grazed cattle, but it now hosts horses, which though not used to riding, are an incredible sight to watch, feed and pet, adding a touch of charm to the already serene environment. Mobile coverage inside and around the home isn't guaranteed, but there's a landline for emergency use and a free WIFI connection.
Budgong Lodge is one of the Kangaroo Valley farm stays that, despite disconnecting you from the hustle and bustle of city life, is still close enough to the city. The lodge is a 10-minute drive from the centre of Kangaroo Valley and 40 minutes away from the coastal villages of Gerroa, Gerringon, and Shoalhaven Heads.
Aubisque
Aubisque is a beautifully renovated luxury residence set amid a stunning garden estate. With 3 bedrooms, sleeping up to 6 guests. The home has been carefully designed and curated with objects and furnishings collected from the owners global travels. From the 'Breakfast Room', guests can enjoy views across the rolling meadows and the ever changing weather conditions. Even the neighbours Donkeys come to visit!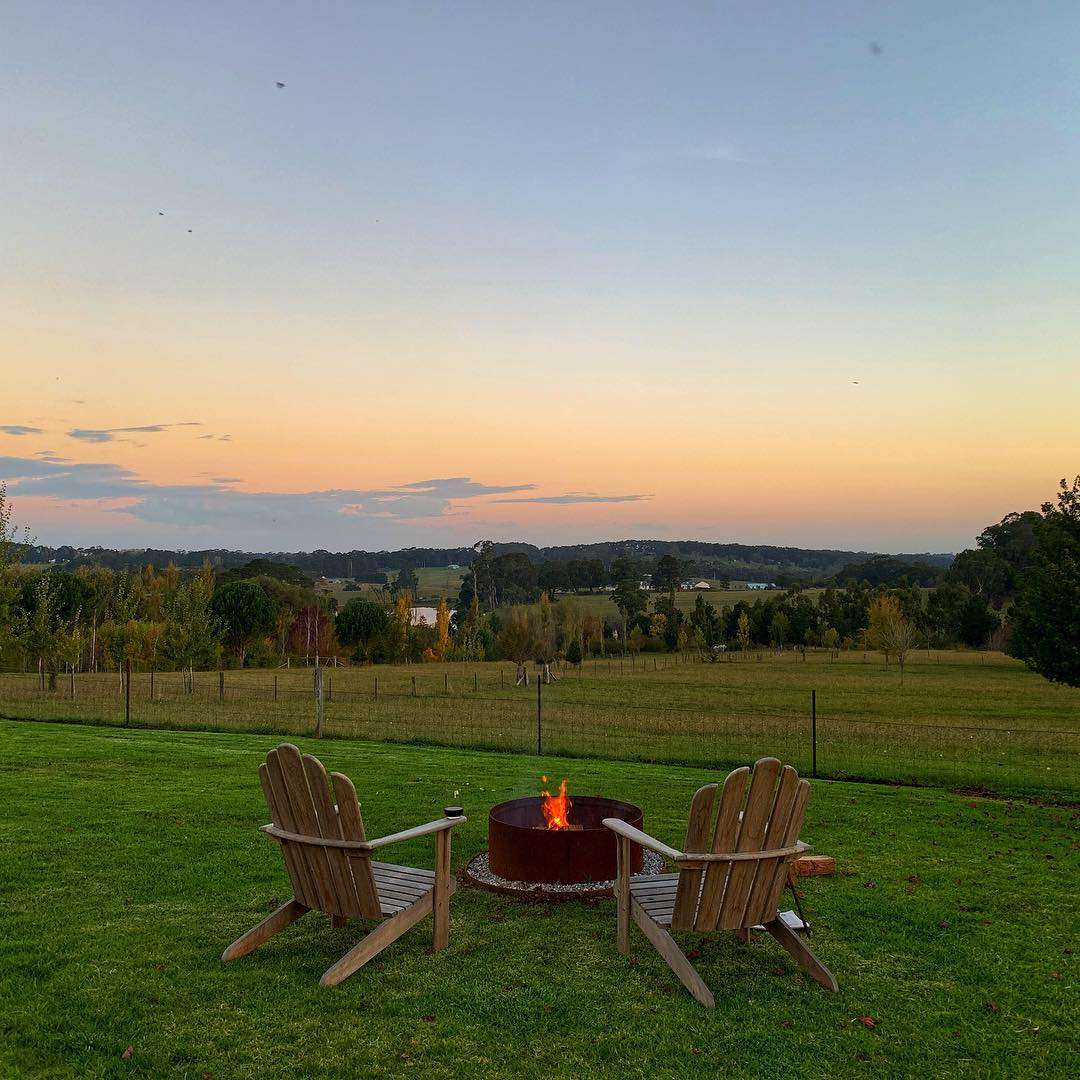 La Belle Vallee – Farm Escape
This thoughtfully designed home situated on a 58-acre property overlooking the village of Kangaroo Valley. La Belle Vallee farm escape accommodates up to 12 people, including children, and offers the perfect retreat for families or friends seeking quality time together.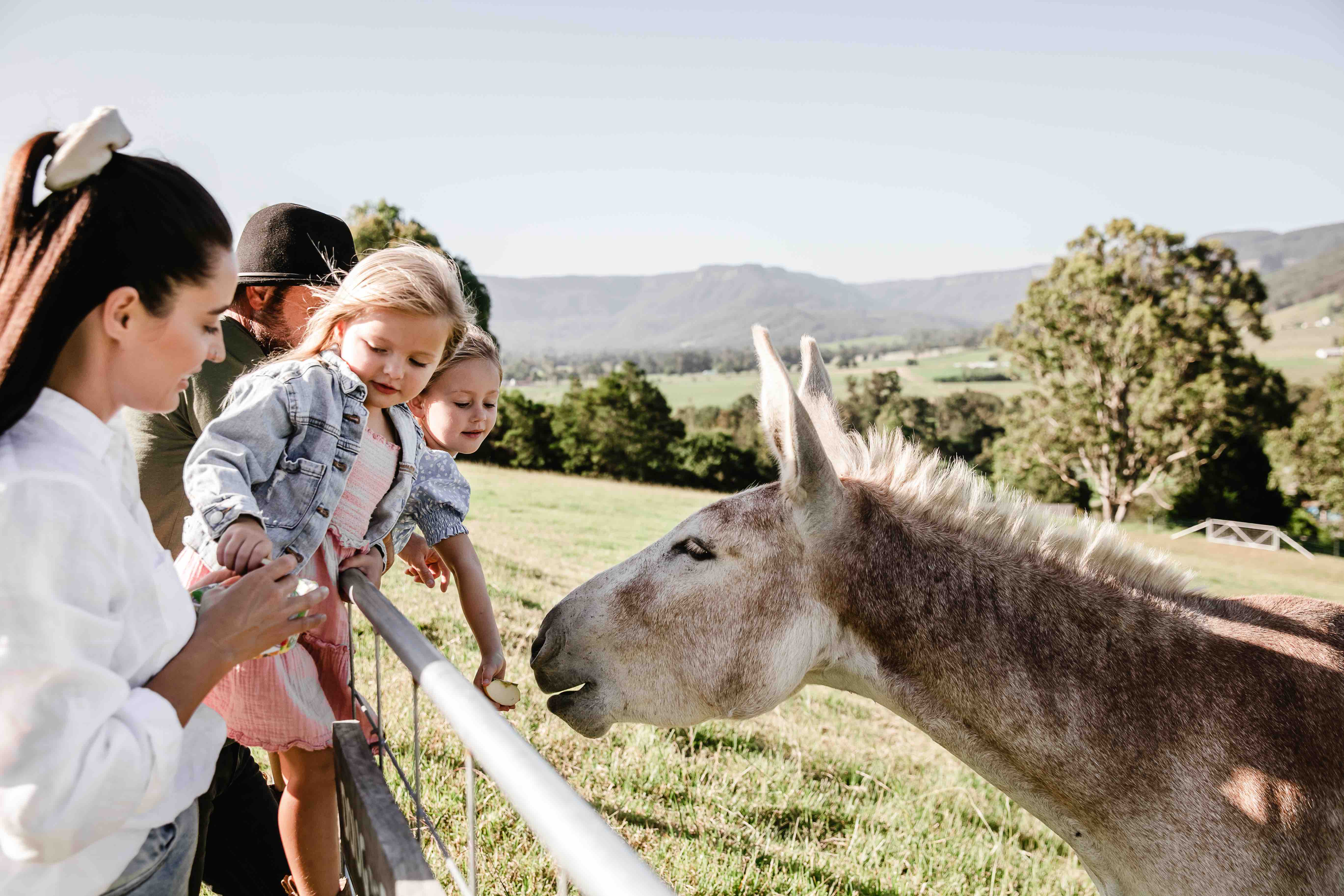 Among the many amenities you'll find in this home are two modern kitchens, six bedrooms, separate living spaces, two bathrooms with bathtubs, and two ensuite shower rooms. Some recreational amenities you can enjoy with friends and family include a pool table, a well-equipped gym, an outdoor pool, a BBQ station with a built-in fireplace, and a lounge area.
Choose Your Ideal Farm Stay Today
Depending on your farm stay needs and personal preferences, you can choose any of the above homes during your visit to Kangaroo Valley. Each of these farm stays has something unique to offer, so take your time to compare and contrast the home features and amenities. Visit our Kangaroo Valley accommodation to see more option!