If you're a picky eater or a curious culinary participant, Kangaroo Valley restaurants and cafes have something for everyone. Explore flavours from locally sourced farms to exotic Thailand in this diverse list, and don't say we didn't warn you to save room for dessert.
Best Cafes In Kangaroo Valley
1. The General Cafe
A guaranteed healthy start to your day, The General Cafe has been serving the Kangaroo Valley scrumptious fresh and sustainable meals since 2017. They pride themselves on being a place where families, friends, and dogs are welcome at the table. The cafe has comfortable outdoor seating under a verandah and deli items, including fresh cheese, pickles, and cashew cream.
This Kangaroo Valley cafe menu focuses on quality. Chef Tony will craft daily specials depending on seasonal availability. Still, classics like bacon, egg roll, or pasta salad are available daily.
2. Southern Pies
Have a passionate pursuit to perfect gourmet pies and coffee. This award-winning pie shop has worked hard to find the best produce to make some unique flavour combinations such as Cheeseburger & Chicken Parmigiana Pies. If you are not into the unusual combinations – they have the gourmet classics like Lamb & Rosemary.
3. Kangaroo Valley Bakehouse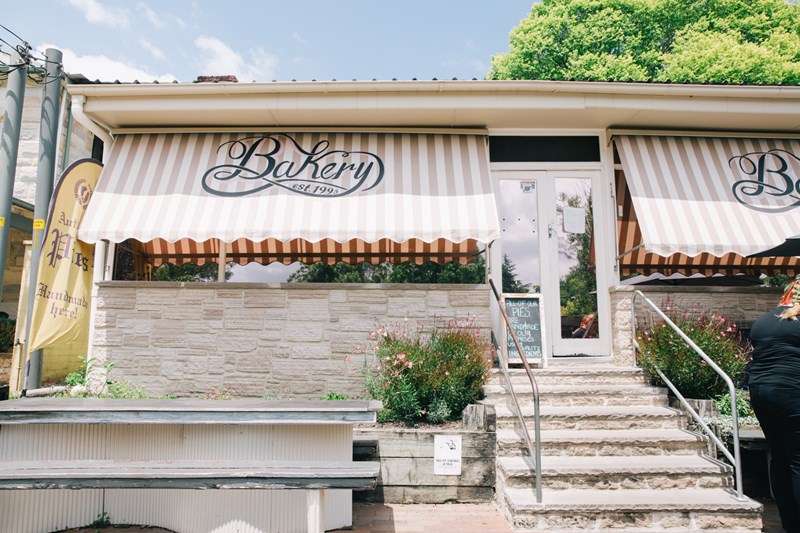 Savoury and traditional pies will always have a home at Kangaroo Valley Bakehouse. Residents and tourists daily filter into this Kangaroo Valley cafe for coffee and a choice of over ten freshly made pies.
The menu includes pepper steak, chicken and leek, potato, cheese, and bacon. It also has a range of pasties and sausage rolls. Definitely, a treat the whole family can agree on or the perfect thing to start your day.
4. Maddison's In The Valley
A fun and friendly family experience, Maddison's In The Valley is a Kangaroo Valley cafe that prides itself on great food and even better service. This laid-back Kangaroo Valley restaurant is open seven days a week and is excellent for any time of day. Maddison's menu consists of comfort, hearty plates, and elegant cups of coffee. A great location to stop in on the way out for a hike or a late lunch after a busy day in the Kangaroo Valley escarpment.
 5. Caterina
Unique for several reasons, Caterina is a Kangaroo Valley restaurant, cafe, eco-conscious and philanthropic dining location. We highly recommend Caterina for event catering or a meal you'll never forget.
After rebuilding due to the 2020 bushfires, head chef Katrina was determined to rise from the ashes and return more robust than ever. She works alongside Shark Island and several other community organisations pairing art with food and redefining community. Caterina's brand ethos is "intimate events are our speciality; feeding community is our livelihood; growing, sourcing, cooking fresh local produce is our passion." Reserve in advance for an unforgettable experience.
6. Sweet As Kangaroo Valley™
Another dessert-focused Kangaroo Valley food establishment is the family-owned and operated Sweet As confectionery creations. They have been offering delicious and sweet things for the last two decades. Sweet As Kangaroo Valley™ is your one-stop shop for sweets, chocolate, gelato, fudge & gifts. While your dentist might not support this recommendation, a friend's and loved one's eyes will light up when they see this souvenir.
The Powley family believes their sweet staple in the community help make everyone's lives a little sweeter and removes the salt. Find precisely the sugar rush your Kangaroo Valley escapes require at their doorstep.
7. Hampden Deli Dining & Cooking School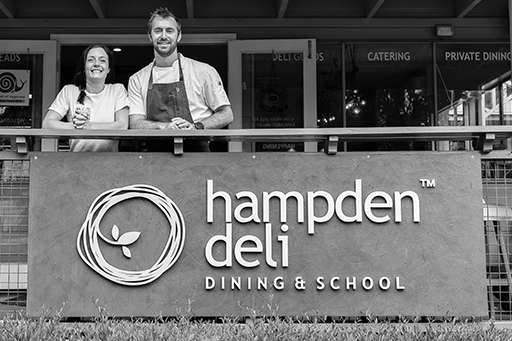 Nick Gardner, a top chef in the industry having worked at 'Tetsuya's' and 'Zest' in Sydney and more recently, 'Eschalot' in Berrima, has created a unique deli and cooking school experience. The deli has gorgeous coffee and freshly baked patisserie reminiscent of a French cafe. We highly recommend joining the cooking classes – we did..! Check out our blog on the experience about Hampden Deli.
Best Restaurants in Kangaroo Valley
 1. Terra & Mare Pizzeria
Regardless of how far we travel, sometimes all you want is a hot slice of pizza. Indeed pizza is a unique food item as it is available worldwide; why not try a slice from Kangaroo Valleys pizzeria? Owner and head chef Brad's main goal with opening Terra & Mara, was to support the Kangaroo Valley farming community. Currently, their menu is 80% sourced within a 50km radius of Shoalhaven, with the remaining 20% sourced from within NSW, Australia.
The menu is rich and diverse, plus a cheese lover's dream! If you want to go camping, grab a Terra & Mare Pizza to bring along, or sit and have a slice in the heart of Kangaroo Valley city centre.
2. Jing Jo Restaurant
If you are craving authentic Thai during your Kangaroo Valley vacation, book a table at Jing Jo and feel your tastebuds sizzle! With each plate delicate portraying sensational Thai cuisine, guests are encouraged to book a reservation in advance.
Jing Jo is a Kangaroo Valley restaurant open from Wednesday to Saturday, perfect for a mid-week reset or Friday night excitement. The menu also offers vegan, vegetarian, and gluten-free for all diners to enjoy their meals inclusively.
3. Silos Estate Restaurant
Booking a vacation with Kangaroo Valley Escapes also means exploring the numerous local award-winning wineries. To have an unbelievable curated experience, head to Silos Estate where your day will consist of sipping in the cellar door and finishing with a rustic and charming dining experience.
Unlike other Kangaroo Valley restaurants, the Silos Estate Restaurant prides itself on serving modern yet rustic and stylishly flavorful meals. Head Chef Rob Salmon will create a menu perfect for any anniversary or event and is open to speaking to diners about which pairing they should try along the way.
4. Valley Curry House
Proudly serving Kangaroo Valley residents, the Valley Curry House restaurant will make your mouth water as soon as you walk in the door. With spices and fragrances wrapping you in an immersive experience, relax and bite into one of seven different naans or discover a new lamb curry that pairs with a refreshing lager.
When possible, the chefs at the Valley Curry House eagerly tailor their recipes to individual guests' dietary specifications and spice preferences. Embrace the journey and discover new and intriguing palettes for the whole family to enjoy!
5. The Berry Hotel
If you are booking accommodation in Berry, the berry hotel is the perfect spot for a romantic dinner or meeting place for friends. The Berry Hotel offers quality dining in a cozy atmosphere. People travel from near and far for one menu item: The Berry Beef Burger.
Served with lettuce, pickles, onion, tomato relish, and aioli, this burger keeps the Berry Bistro bustling. Bring the entire family and choose from a menu that includes children's portions, salads, and pizza.
6. The Famous Berry Donut Van
We hope you saved room for dessert. With this Kangaroo Valley landmark, you'll walk a couple of steps into cinnamon dusting delight! The Famous Berry Donut Van is extremely popular. Over the years, families and friends have bought bags of signature cinnamon-dusted donuts. A magical way to begin your weekend in Kangaroo Valley, or a special keepsake to bring back.
7. The Friendly Inn Pub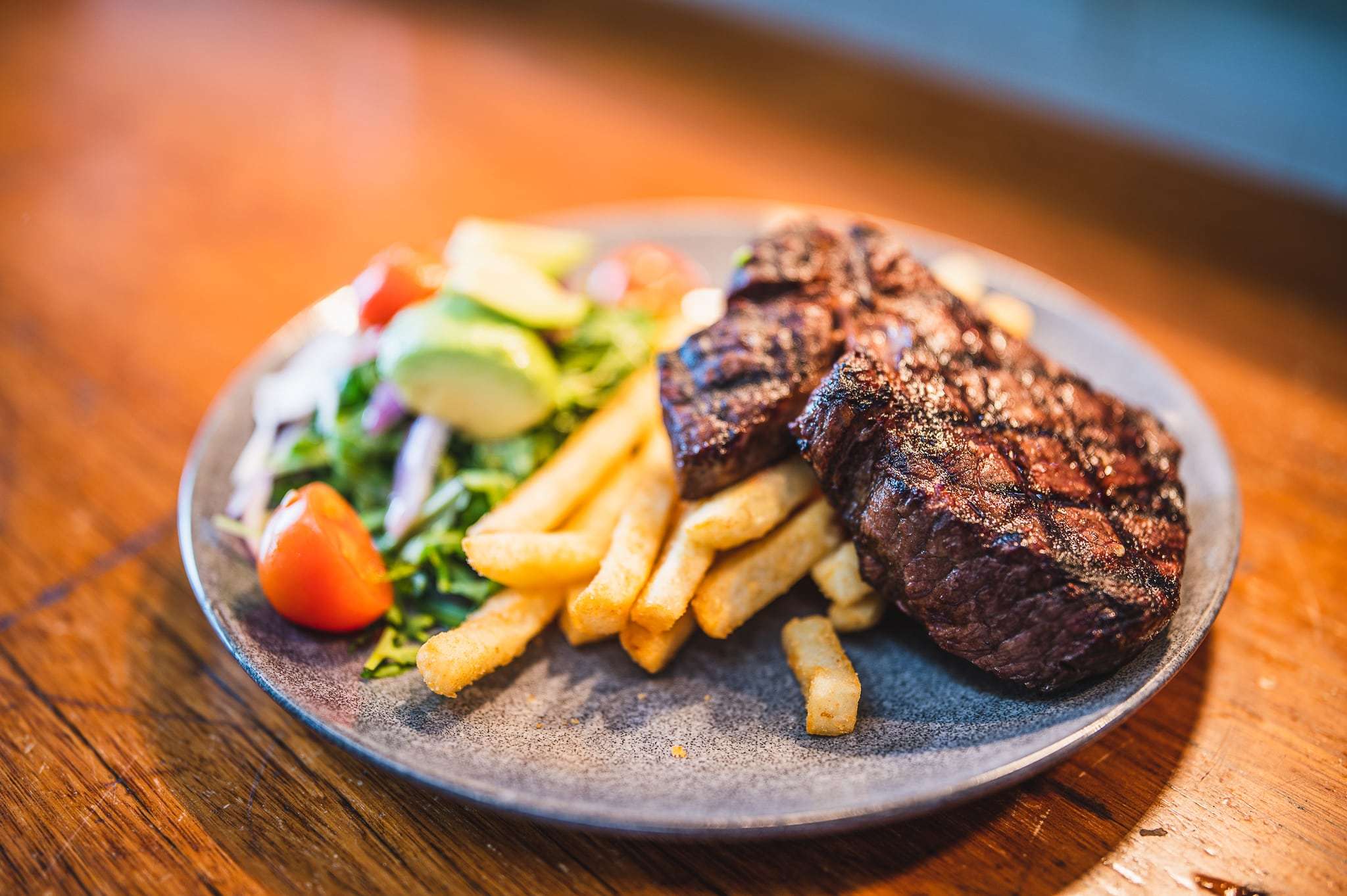 Serving up comfort, the Friendly Inn Pub is open seven days a week with staple items, including The Steak Sheila and Fish n' Chips. Located in one region's oldest buildings, every local or traveling visitor feels right at home among the rustic charm. The Friendly Inn Pub has an outdoor beer garden and retail bottle shop. Guests can also check the website and discover a calendar of various monthly events.
8. Wildes Dining
Feast on the Mediterranean-inspired tapas menu offered at Wildes Hotel from Thursday to Saturday. Everything about this dining experience exudes relaxation from comfortable courtyard or balcony seating and fresh aromatic cuisine that is light and refreshing to digest. The tapas menu includes house-made focaccia and lamb empanadas. To avoid disappointment, we recommend booking a table in advance.
See more: Best Winery Tour in Kangaroo Valley
A weekend away in the Kangaroo Valley offers a great variety of restaurants and cafes. Nestled into the beautiful rolling green and sandstone cliff faces is a little something for everyone from Tetsuya's ex-chef, to gourmet Cheeseburger Pies – something for every budget and taste.
9. Mango Tree
New to Kangaroo Valley yet second in the series for Mango Tree following their restaurant in Wollongong. Expansive serve of Indian food and some great vegatarian choices.  A great place for both lunch and dinner.
10. Buona Pizza
New to the Valley offering Italian and Contemporary take away pizzas made by fine dining chefs!
Contact: 0427 803 143.
Address: 3/162 Moss Vale Road, Kangaroo Valley.
Don't forget to check out Neighbouring Bowral's Fine dining & restaurants.