Many of us can't imagine spending time away from our favourite furry friends. What is a holiday without taking our best mate along for the good times? Here in the Southern Highlands and at Kangaroo Valley Escapes, we offer plenty of properties that allow you to bring your four-legged friend on holiday.
Each of our dog-friendly Kangaroo Valley accommodation options ensures just as much luxury for your pooch as it does for yourselves, with plush beds on offer, gardens to run around in and a few farm friends to encounter.
Pet-Friendly Accommodation in Kangaroo Valley and the Southern Highlands
There is a lot of offer for pet-friendly accommodation in a variety of locations across our region:
Rayfields@Berry
Rayfields@Berry is a choice of garden enclosure or luxury kennels allows you to leave your pet comfortable and secure while you relax and explore.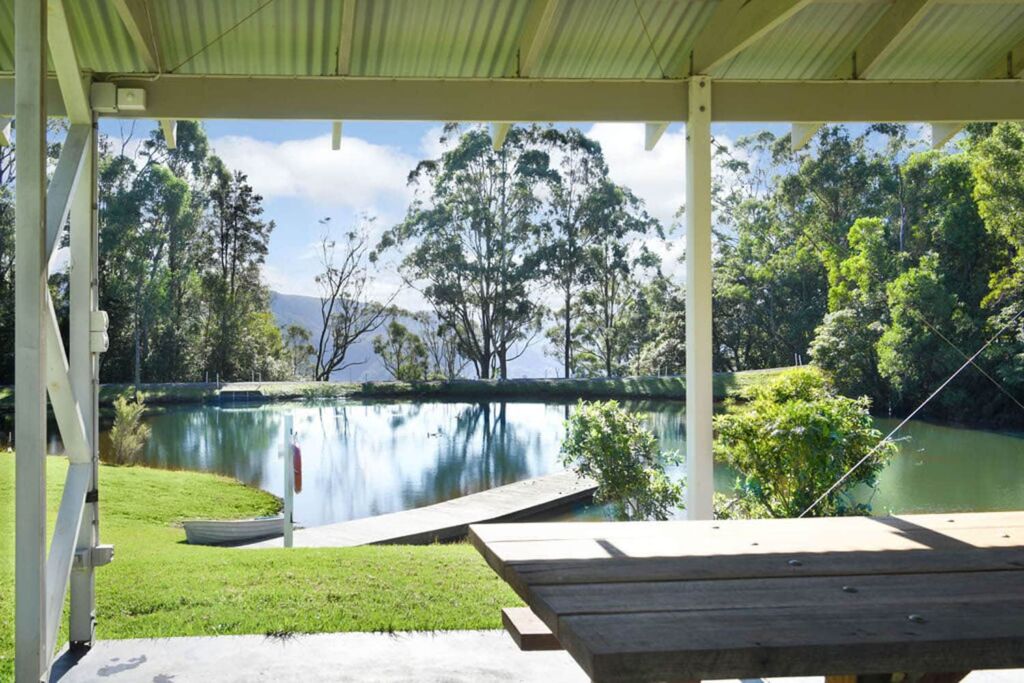 This picturesque retreat comprises a charming 3-bedroom farmhouse with an adjoining 2-bedroom cottage, accommodating a maximum of 12 guests.
Birdsong in Kangaroo Valley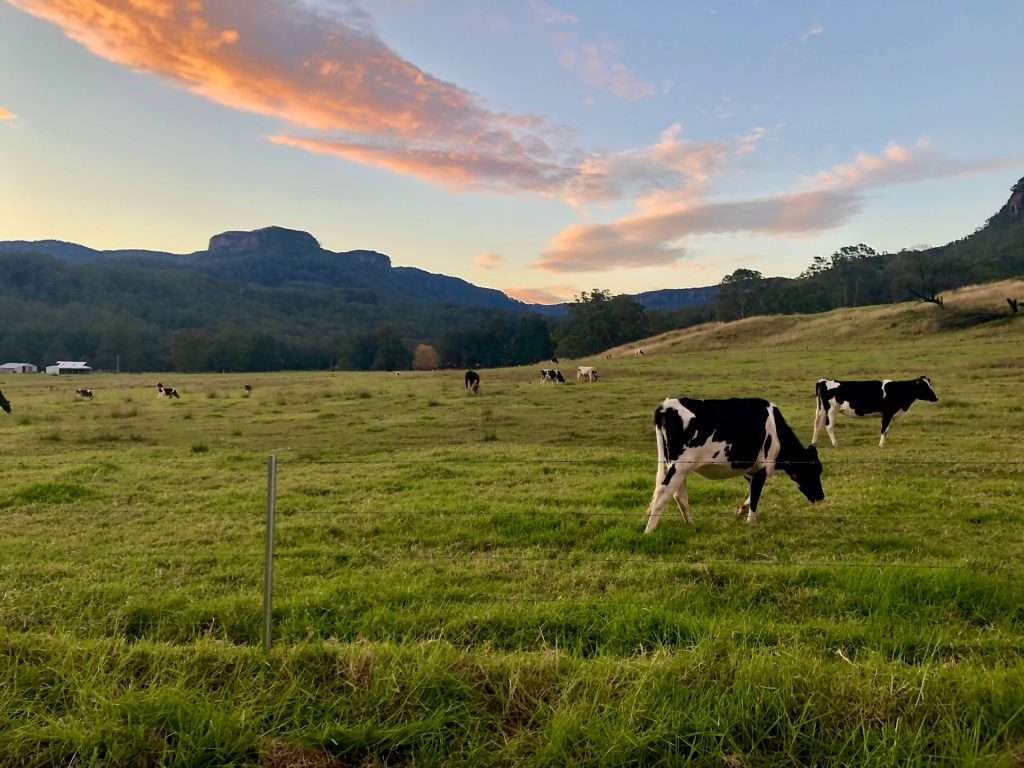 Birdsong, nestled beneath the magnificent Barrengarry escarpment with sweeping views across Kangaroo Valley to the mountain range opposite, lies Birdsong.
Kookaburra Hill in Kangaroo Valley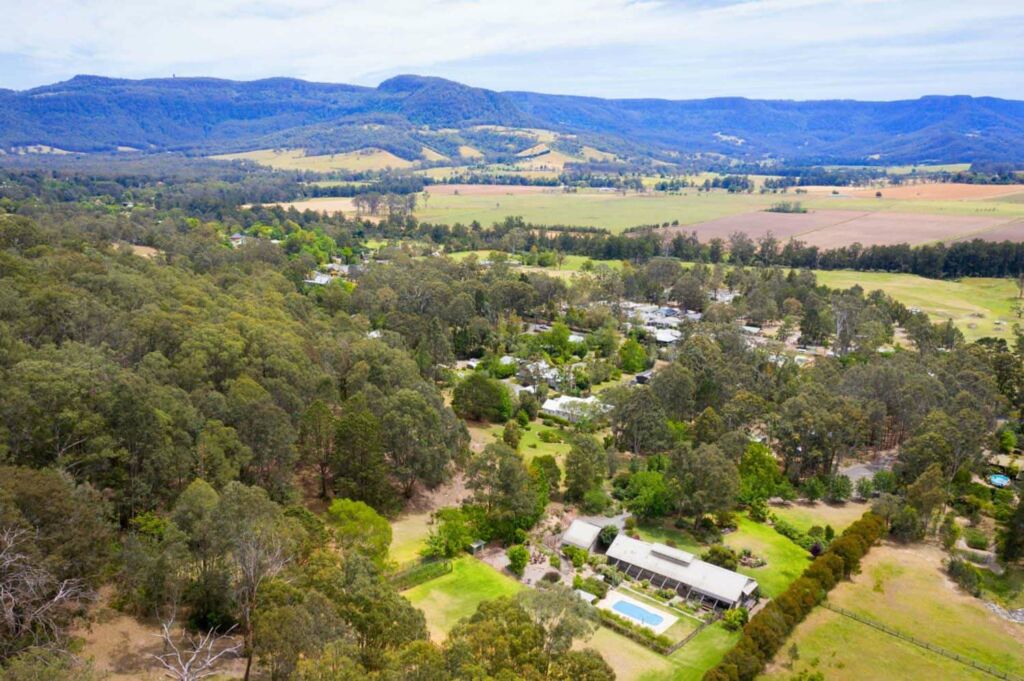 Kookaburra Hill – Luxury Accommodation in the Heart of Kangaroo Valley, is an award winning architect designed home set on 5 acres with beautiful gardens, a refreshing pool, and awe-inspiring vistas that stretch to the majestic Wedding Cake Mountain and beyond.
Moosewood in Kangaroo Valley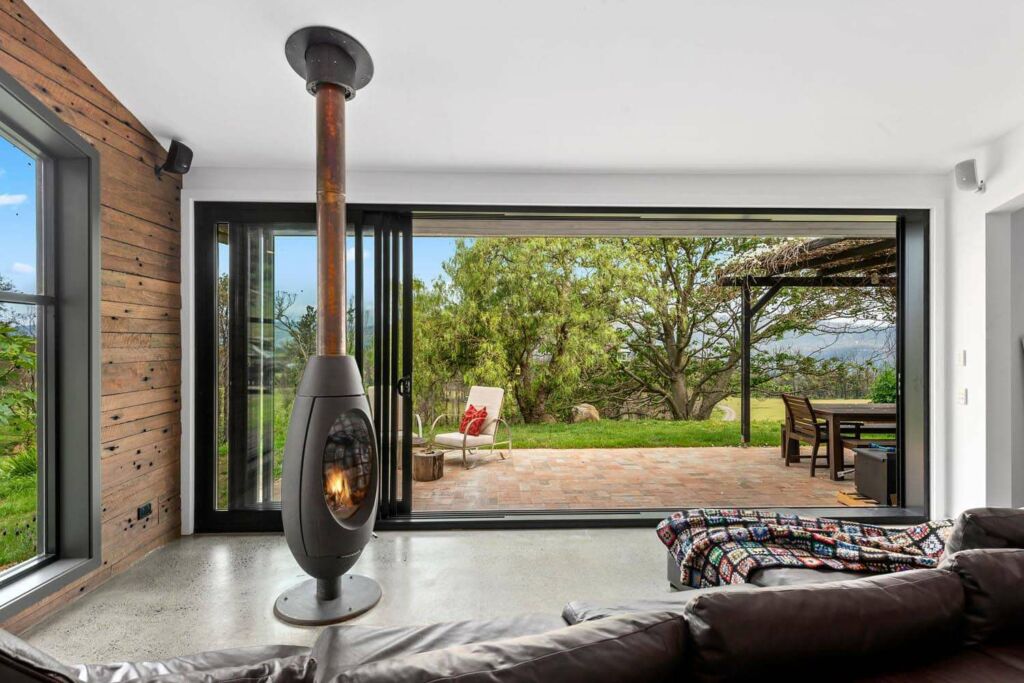 Moosewood – 100 acre property, spectacular bushland, home to kangaroos, wombats, lyrebirds and more. Situated around a 10-minute drive to Kangaroo Valley Village, it is also close to some of the local wedding venues, this place is perfect for your trip with your pet.
Annies Barn in Fitzroy Falls
Annies Barn – 600m from the famous Fitzroy Falls, the petite barn comprises a primary bedroom furnished with a sofa and television, along with a generously proportioned shower room. Additionally, there is a well-appointed kitchenette, complete with amenities such as a refrigerator, microwave, stovetop, coffee machine, and kettle.
Womberroo in Kangaroo Valley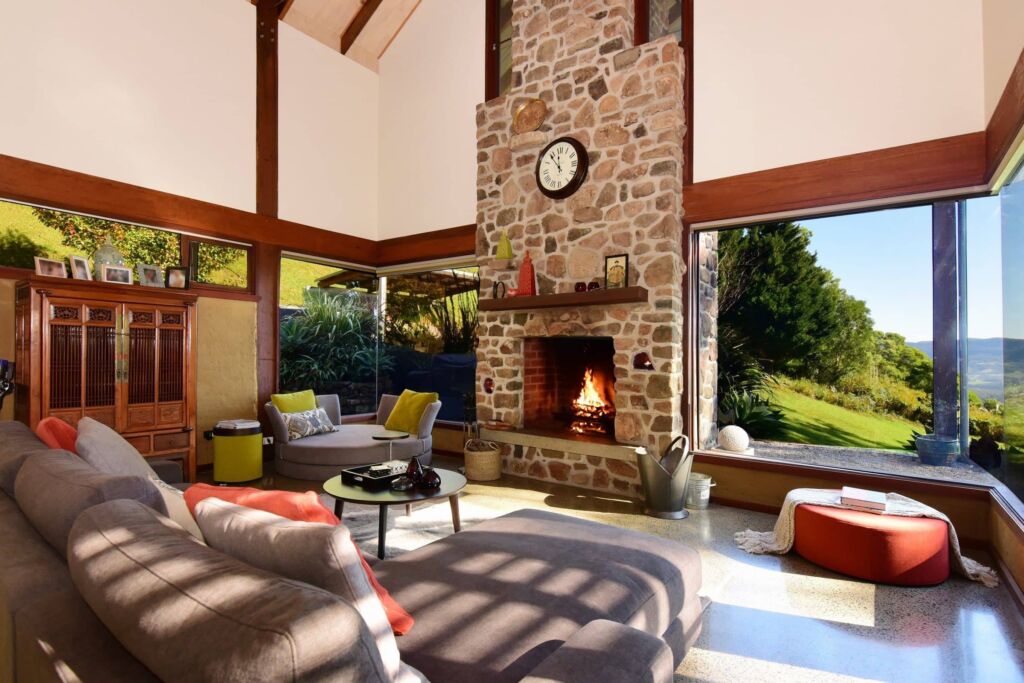 Womberroo, positioned on 2.5 acres of private land yet far reaching views towards Kangaroo Valley. With plenty of space outside, a large heated spa and fire pit, this home is a must-try destination for you and your four-legged friend.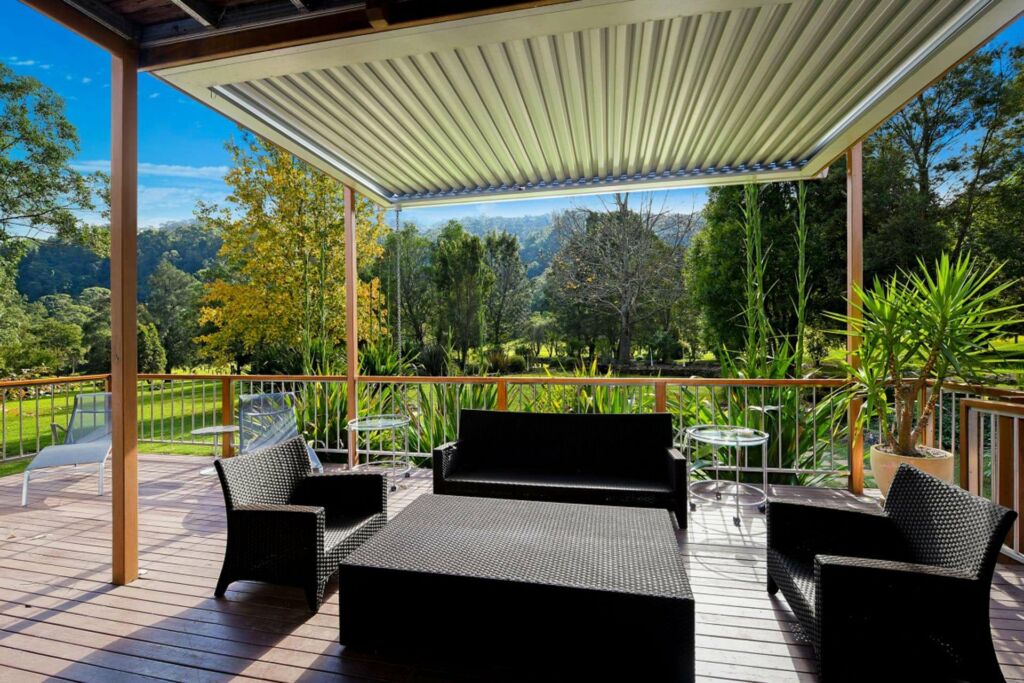 Platypus Bend is luxurious accommodation equipped with the very best to provide a sophisticated and comfortable base in the Kangaroo Valley region. Large outside space will let your pet feel comfortable and enjoy!
7 Tips to remember for your furry friend
Don't forget it is a strange environment for your dog, they get stressed.

Do not allow your pet on any furniture including beds

Do not leave your pet on their own

Clean up their mess before you leave

Respect the local wildlife

Bring their bedding with them

Ensure treated with flea and tick treatment
Pet-Friendly Areas for the Kangaroo Valley and Southern Highlands
Whilst you enjoy your break away why not take your pooch to the many parks and fabulous walks that the highlands have to offer from the glorious 'Hoskins walk' between Bowral and Moss Vale to the laid-back garden on offer at Kangaroo Valley pub. If you're after something a little more 'hipster' check out Artemis Winery outside Mittagong and sit back on your milk crate chair, sip on the amazing Kangaroo Valley wine  and munch away on a local produce platter all whilst your pooch enjoys the vines as well!
So, what are you waiting for? Book one of our pet-friendly houses and bring the whole family along for a well-earnt highlands escape.