There are some great annual festivals, markets and events in the Kangaroo Valley and Southern Highlands regions, which create a great excuse to visit our beautiful region for.
Monthly Events in Kangaroo Valley
Monthly Village Market
Held on the 2nd Saturday of each month at the Kangaroo Valley Showground. The market showcases local arts and crafts as well as food, coffee and music.
Monthly Farmers Market
Held 2nd Sunday of every month in the centre of the village. Sample local food and fresh grown produce. For more information see the Southern Highlands Markets.
Trivia Nights at The Friendly Inn
Held 2nd Tuesday of every month at the Village Pub! Anyone can join in, but be early or you will miss out! Starts at 7pm and a donation to Charity is requested.
Kangaroo Valley Folk Festival
Coming up on the 18th to the 20nd of October 2019, this year's Festival promises to be bigger and better than ever!
More Events to be announced!
Visit the Kangaroo Valley Tourist Association website for more details and updates.
Annual Events
Each year, it seems we gain a new annual event and reason to visit our gorgeous region. We've detailed all the annual events you should know about. Stay tuned for any changes and new events!
January
A love affair Southern Highlands Wedding showcase
Now in its fifth year, this amazing event leads the way, being the largest outdoor wedding showcase in the Southern Highlands region. Set on the iconic bradman oval this wedding fair helps all brides to be achieve all their fairytale dreams and showcases just how wonderful the highlands is to plan and hold a wedding.
February
Kangaroo Valley Show
Set on the show grounds of Kangaroo Valley, with the spectacular escarpment views as the backdrop, this show is known as the 'Friendly Show'! This amazing event provides both locals and visitors a chance to meet the local community, compete, learn and be thoroughly entertained!
March
Thirlmere festival
The quaint village of Thirlmere awakens to the enchanting sound of the steam whistle for the annual Thirlmere Festival of Steam. This is a unique and exciting event for the whole family to enjoy and is a festival not to miss!
Robertson Show
The annual Robertson Show takes place in the picturesque town of Robertson located in the Southern Highlands. This agricultural show is renowned for its old school country charm with plenty of entertainment, events and competitions for the whole family to get involved in!
April
Bundanoon Highland Gathering- Brigadoon
Out of the highlands mist emerges Brigadoon, the Bundanoon Highland gathering. With 20 pipe bands, highland games, Tartan Warriors, dancers, stalls and clan representatives. This is the largest event of its kind in Australia and is an event that must not be missed.
Burrawang Easter Market
The famous easter Burrawang markets start every Easter Saturday and draws crowds from all over New South Wales and beyond. Each year the streets of Burrawang are transformed with over 160 market stalls featuring local wares, produce, arts and crafts and much more! There are even rides for the kids in the grounds of Burrawang Public School and plenty to see and do. You can guarantee the whole family will have a fabulous day out!
May
Kangaroo Valley Arts & Sculpture Festival
Arts and Kangaroo Valley are an amazing combination. Our Valley is a picturesque backdrop to some of the talented local and state artists showcasing their phenomenal work. We are a little biased, as this amazing event is held on one of our properties!
June
Pie Festival Southern Highlands
A two day festival of all things pies! What more could you ask for! Set on the ground of the Bong Bong racecourse, this annual event takes place with many stalls set up showcasing all things Pies. With live music entertainment, craft beer and some Kangaroo Valley local produce on show to add to the amazing event. If you love a good pie, this festival is one not to miss!
July – Winter time!
Southern Highlands writers festival
The annual Southern Highlands Writers Festival takes place at the historic and beautiful Hopewood House. Celebrating books, food and wine this is an amazing event that can be of interest to the young and old. It is a magical way to stay warm during the start of the highlands winter season!
For one week during the month of July, the sleepy southern village of Bundanoon comes alive with a festival celebrating the joys of winter in the Highlands. Events include; the hugely popular Winterfest opening night where you can mingle by the lights of braziers, enjoy hearty food, warming drinks and have fun with great music and activities for children and grown-ups alike. There are also various workshops throughout the week.There is a strong focus on things to do with the kids, as well as opportunities for people of all ages to get out of the house and learn something new and exciting!
September
Tulip time
Spring in the highlands! Tulips are the stars of spring, come to the highlands between the 24th of September and the 7th October and experience a kaleidoscope of tulips carpeting public gardens and premier private gardens. The 90,000 mass-planted tulips nestled among blossoming mature trees in Corbett Gardens are the centrepiece of the Tulip Time festival. With daily live musical entertainment, multiple market stalls and plenty of photo opportunities. This year Tulip time will be celebrating 85 years since the original  Mary Poppins book was written, the magic of Mary Poppins will transform Bowrals' Corbett gardens, into a wonderland of colour, music and fun!
October 2023 events
Kangaroo Valley Folk Festival
Kangaroo Valley Folk Festival: A three day celebration of music, dancing, poetry and craft in Australia's most beautiful valley. An event for the whole family with kids under 12 welcome for free! There is continuous entertainment for everyone, there is even a youth chillout tent! A fabulous event not to be missed.
Berry Gardens festival 
Eight beautiful gardens in and around Berry on the South Coast of New South Wales. All open to the public to enjoy and appreciate just how beautiful a garden can be! After taking a stroll through the gardens you can make your way into the historical town of Berry and visit the numerous specialty shops on offer or sit back and enjoy a coffee at one of the numerous cafes.
Bonus other NSW Festivals
Illawarra and Shoalhaven Festival of Roses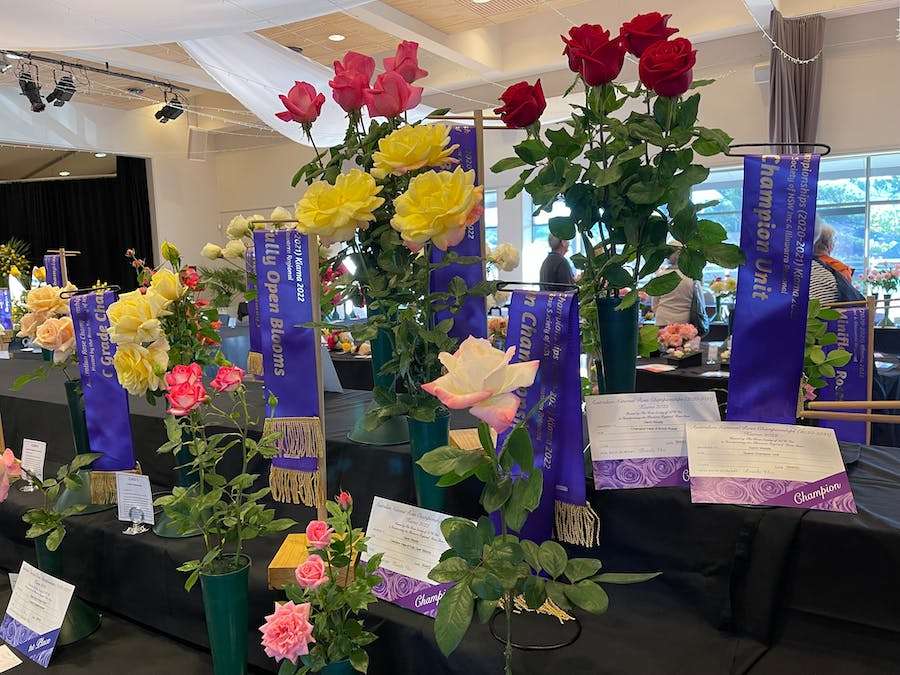 Time: 12:00pm – 5:00pm, 28th October 2023 –  29th October 2023
Location: 30 Allowrie St, Jamberoo NSW 2533
Feartures:
Facilities & features
Disabled access available, contact operator for details.
Family Friendly
Kiosk
Non Smoking
Public Toilet
November 2023 events – Kangaroo Valley
Kangaroo Valley Craft Beer and BBQ festival
Hosted by the local Friendly Inn pub, this festival is a festival that has it all! Hosting not one but two, distinctly different BBQ competitions with a huge prize up for the taking. There will also feature an amazing Craft Beer Expo, an array of unique BBQ inspired caterers, numerous live entertainment acts, a sausage eating competition and the very popular "Pigs Day Out" thoroughbred piglet races! This is a festival not to miss.
Gangagruwan Corroboree & Dance Workshop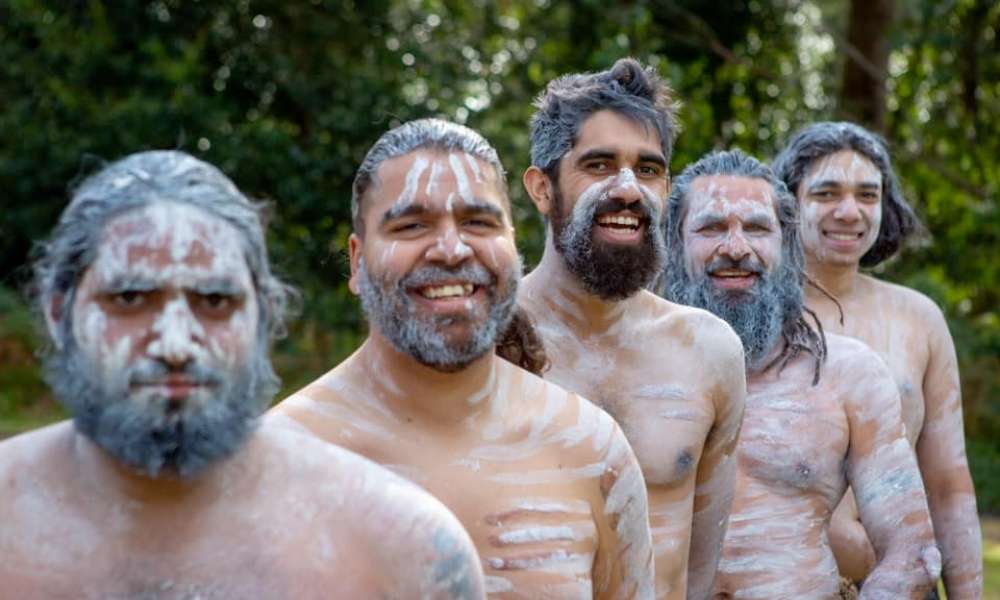 Gangagruwan Corroboree at Winderong Farm
EVENT DETAILS:
Optional Pre-Corroboree Dance Workshop – 4:00pm
Corroboree and Dinner – 6:30pm
More information: Gangagruwan Corroboree
Bundanoon Folk Festival
Time: November 24 – November 26
Facilities:
Bar
Carpark
Family Friendly
Public Toilet
Restaurant
Location: 70b Erith Street, Bundanoon, 2578, New South Wales
For ticket: Bundanoon Folk Festival ticket
December
Southern Highlands Food and Wine festival 
Set over the October Long weekend, with over 70 stalls showcasing the region's finest food, wine, produce and spirits along with live music and local chef demonstrations! This festival is a top way to taste the region and all that it has to offer.
See more: Southern Highlands Winery
Friday 08 December 2023 to Sunday 10 December 2023
Fairgrounds Festival Berry
A carnival of music and discovery, a little south of Sydney in the gorgeous town of Berry. It is just a hop skip and a jump from Kangaroo Valley, which makes it an ideal location for us to recommend accommodation so you can have the ideal combination of festival and relaxation. Explore Kangaroo Valley Fairgrounds Festival