Kangaroo Valley contains idyllic wedding venues fit for every budget and aesthetic. Surround yourself with family and friends while creating memories under the stars to last a lifetime. Whether you're planning a vow removal or saying I do for the first time, pick one of our top Kangaroo Valley wedding venues.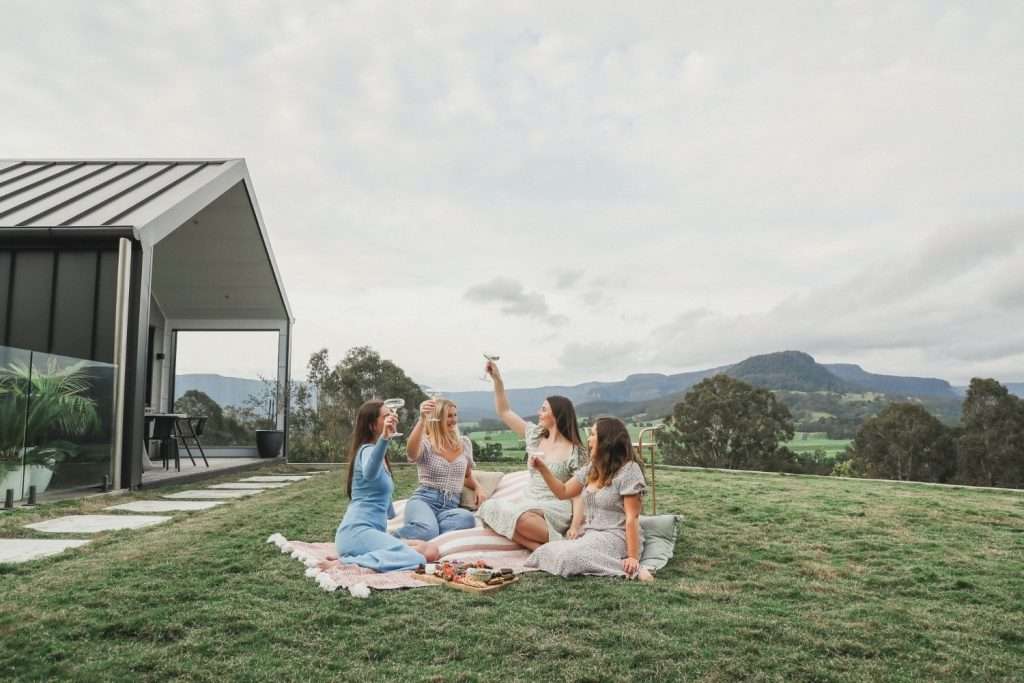 Fall In Love With Wedding Venues In Kangaroo Valley
It's a day you'll never forget. Surrounded by friends and family, your wedding celebrates love and deserves the perfect location. Whether you are looking for a rustic and charming space or an intimate and romantic corner of New South Wales, we've researched the top seven places your guests will discuss for years to come.
Kangaroo Valley is a small area dedicated to protecting and embracing New South Wales wildlife and ecosystems. Only two hours away from Sydney by car, leave the hustle and stress of city life behind as you breathe the fresh air and taste locally sourced cheese and fruit.
Plan a romantic proposal, a fun hen night, or the wedding ceremony of your dreams in Kangaroo Valley. Discover a future of love and weekend escapes with your romantic partner and make memories to last a lifetime.
Discover The 5 Most Romantic Kangaroo Valley Wedding Venues
1. Kangaroo Valley Bush Retreat
After being severely impacted by Australia's 2020 bushfires, this venue has returned stronger than ever.
Couples looking to reserve this space for their nuptials should be advised this wedding venue has a minimum of 3D and 2N packages. With every reservation, couples have access to the ancient Rock Cathedral, a Sunset Deck, reception hall, bar, dance floor, alfresco dining options, outdoor enclosed pool area with loungers, games area, and the perfect after-party bonfire pit.
Masters at crafting a memorable experience, the Kangaroo Valley Bush Retreat team will help every step of the way. Your photographs will capture the natural beauty of Kangaroo Valley, and your guests will be comfortable for the duration of their stay.
2. The Barn at Melross
A rustic outdoor wedding venue in Kangaroo Valley, the Barn at Melross will make your wedding a celestial celebration. Centrally located off Moss Vale Road, Barrengarry, every minute will be surrounded by vibrant fauna and unique New South Wales charms.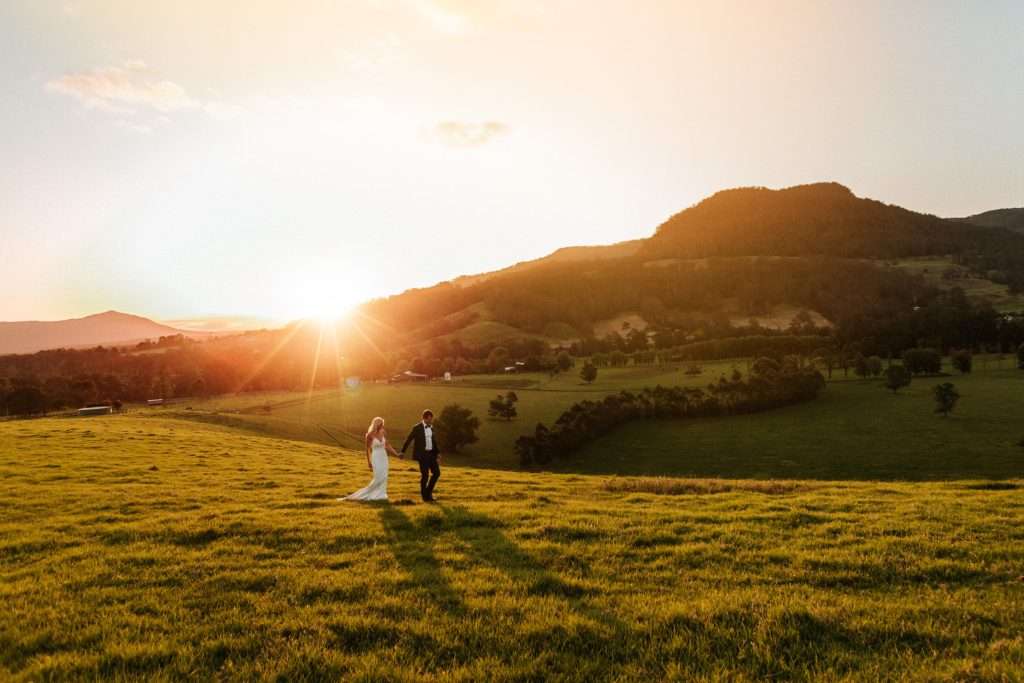 source: melrossfarm.com.au
The Barn at Melross team will offer solutions for a complete outdoor ceremony or can comfortably seat 180 for a dinner reception under a tent on the sprawling acres of property. Couples are encouraged to choose their catering services and inform the venue ahead of time if they will be bringing alcohol with a licensed server.
The bridal suite is at your disposal all day to encourage pampering head to toe before saying "I do" to a lifetime of love with your soulmate.
3. Wildwood at Kangaroo Valley
The Wildwood escarpment is 100 acres of pristine subtropical rainforest. With a backdrop of sandstone escarpment and surrounded by national parks, it is an eco-oasis in Kangaroo Valley.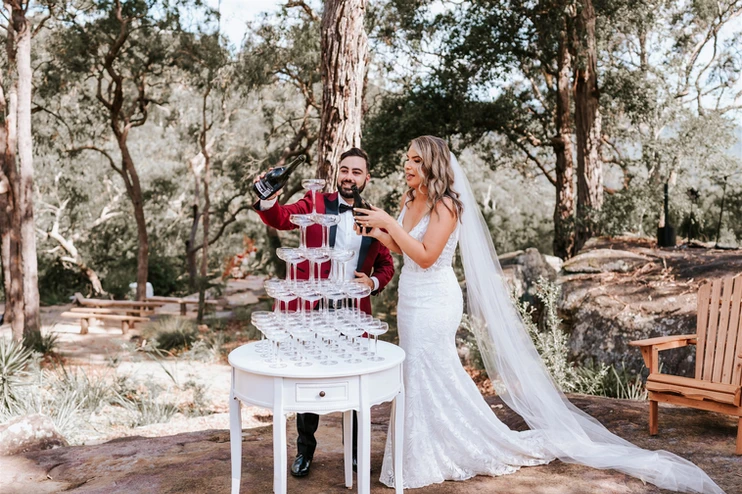 source: kangaroovalleycountrywedding.com.au
Wildwood has a list of preferred caterers to recommend and also several unique ideas on where you should say your vows to celebrate late into the night. In a truly diverse landscape, the range of options is endless. The Wildwood team welcomes celebrations of love in every unique form and will go above and beyond to guarantee happiness for everyone during the entire day. This can be an amazing wedding venues in Kangaroo Valley
4. Ooralba Estate
For a wedding venue that will keep your guests present, look no further than Ooralba Estate. Specifically designed with simplistic features that highlight the surrounding views of Kangaroo Valley, every minute spent on the property will shine.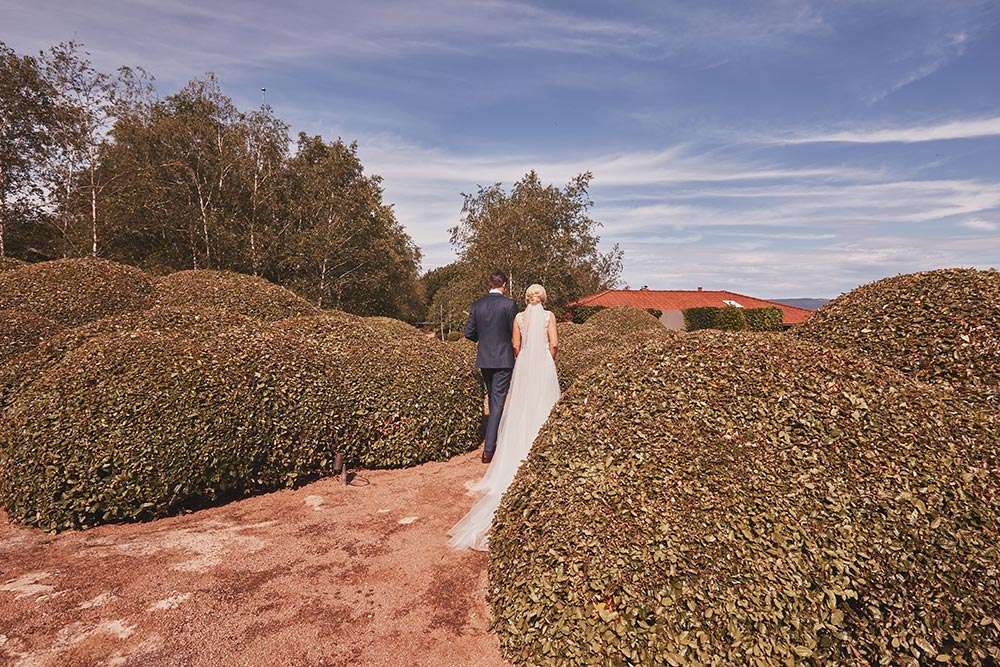 With so many wedding venues in Kangaroo Valley to choose from, couples flock to Ooralba Estate for its award-winning architecture. Floor-to-ceiling windows and stylish yet contemporary classic design, and award-winning landscaped gardens will make every matrimonial moment euphoric.
Besides having the perfect scenery to exchange promises of commitment, Ooralba Estate is a wedding venue that also includes horse riding, vineyards, golf courses, scenic drives, and the stunning white sand beaches of Jervis Bay.
5. Saddle Ridge
Kangaroo Valley Escapes suggests the Saddle Ridge property for a polished and intimate wedding location in Kangaroo Valley. This designer home can comfortably host wedding parties of fifty people, complete with indoor and incredible outdoor locations for photographs.
Located on 42 acres and surrounded by breathtaking mountain ranges, guests can lounge by the pool after nuptials before dining a la fresco. With two storeys and five bedrooms, comfort and luxury are guaranteed for each member of your party.
Let Kangaroo Valley Escapes Orchestrate A Day You'll Never Forget
A commitment ceremony is one of the biggest days of any couple's life. Kangaroo Valley Escapes will make every minute of your celebration tailored to your dreams and leave you in bliss. Browse our romantic accommodation packages for vow renewals, a honeymoon, or exclusive guest cottages. Say "I do" to endless love starting in Kangaroo Valley.
Looking for a romantic accommodation in Kangaroo Valley? We got you here!